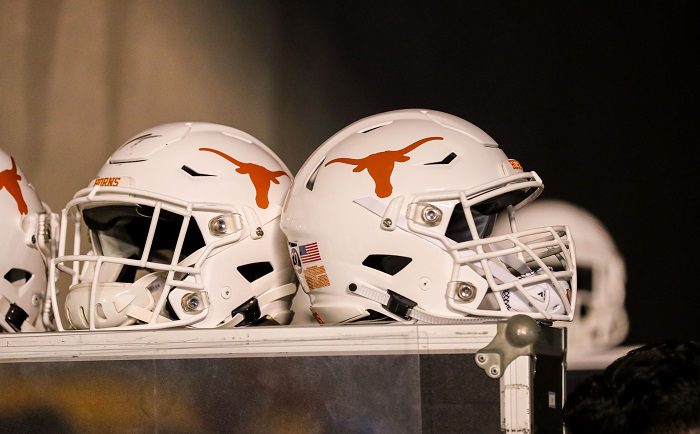 Earlier this month Texas wide receiver coach Brennan Marion decided to leave his position for the offensive coordinator position at UNLV, leaving the Longhorns with a void on the offensive coaching staff.
Now, just a few weeks later, Texas has found his replacement and they're coming from the NFL to take the job.
According to multiple reports, Jacksonville Jaguars assistant coach Chris Jackson is leaving the NFL franchise to become the next wide receivers coach in Austin.
Under Jackson, Jacksonville wideouts Christian Kirk and Zay Jones both had the best statistical seasons of their careers in 2022. Kirk, who finished as the Jags' top receiver, hauled in 84 receptions on 133 targets for 1,108 yards and eight scores – all career highs. Meanwhile, Jones had 82 catches for 823 yards on 121 targets and five touchdowns, with everything but his touchdown total being career-highs.
As a former NFL wideout, Jackson spent time with the Buccaneers, Seahawks, Titans, Packers, and Dolphins from 1998 to 2003.
As a coach, Jackson served as a defensive assistant for Chicago in 2019 and the assistant wide receivers coach there from 2020-21. In 2022, he took the wide receivers coaching job in Jacksonville and will now move to Austin after one season.