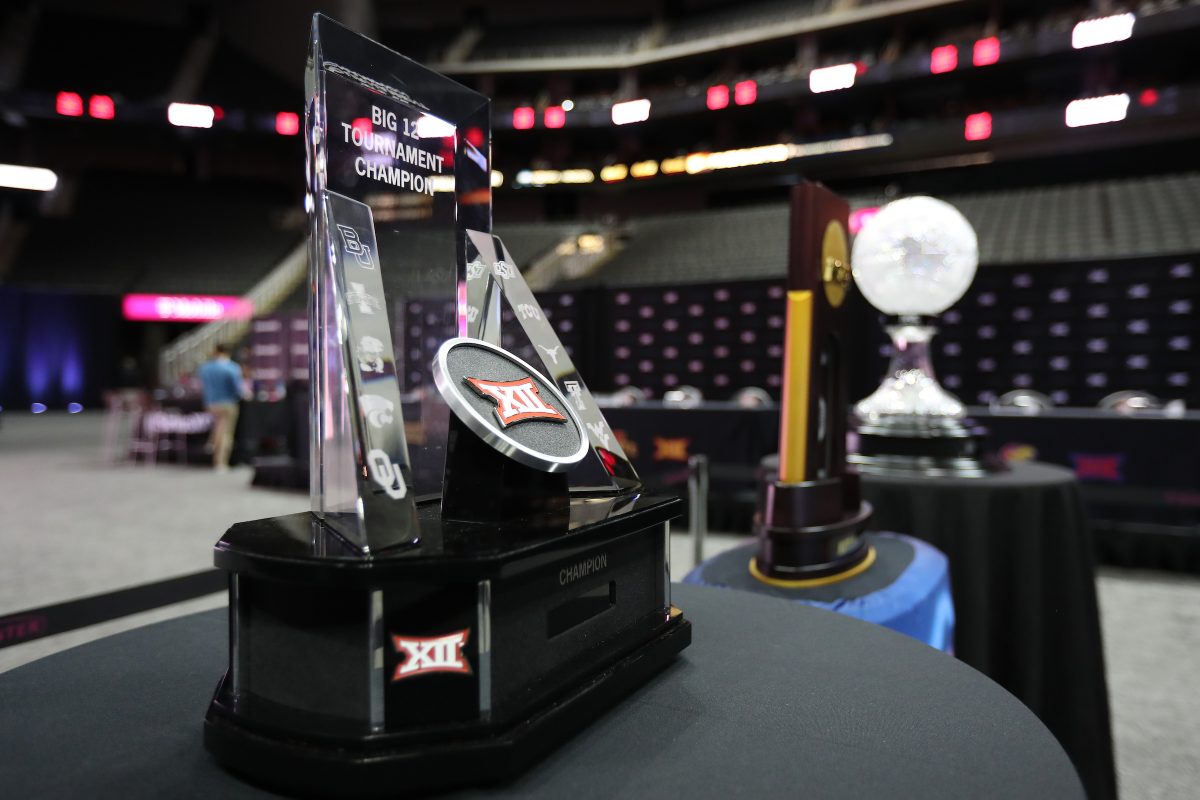 Three Big 12 Class of 2023 recruits are part of the 2023 McDonald's All-American Women's Team, with all three recruits preparing to play on the same team.
The McDonald's All-American Teams were announced on Tuesday. The game is set to played at the Toyota Center in Houston.
The Big 12 is well-represented on the 24-player rosters, with three different Big 12 schools getting one player each.
The recruits are Iowa State's Addyson Brown, Oklahoma's Sahara Williams and Texas' Madison Booker. All three will play on the West Team.
Booker is the highest-rated of the three players, as ESPN.com has the Germantown, Miss., product No. 12 overall in the Class of 2023. She is already a two-time gold medalist with USA Basketball: U16 at FIBA Americas in 2021 and U17 at the FIBA World Cup in 2022.
Williams is No. 23 overall. The Sooners plucked the Waterloo, Iowa, product out of Iowa State's backyard. This season as a senior she is averaging 19.8 points, 10 rebounds, and 4.7 assists.
Brown is the No. 31 overall recruit and she's from Derby, Kan. She's part of an Iowa State recruiting class that is one of the best the program has ever put together. With Derby she is averaging 20 points, 10 rebounds, and four assists. Her sister, Kennedy, plays for Duke and was a 2019 McDonald's All-American.
2023 McDonald's All-American Women's Teams
East Team
G Zoe Brooks, NC State
C Essence Cody, Alabama
C Aalyah Del Rosario, LSU
G Jadyn Donovan, Duke
G Milaysia Fulwiley, South Carolina
G Hannah Hidalgo, Notre Dame
G/F Riley Nelson, Maryland
G/F Courtney Ogden, Stanford
G Laila Reynolds, Florida
G Emma Risch, Notre Dame
G Taliah Scott, Arkansas
G Ashlynn Shade, UConn
West Team
G Kamorea Arnold, UConn
G/F Sofia Bell, Oregon
G/F Madison Booker, Texas
F Addyson Brown, Iowa State
C Breya Cunningham, P
G Kymora Johnson, Virginia
G Tessa Johnson, South Carolina
C Amanda Muse, UCLA
G Judea Watkins, USC
G Jada Williams, Arizona
G Mikaylah Williams, LSU
F Sahara Williams, Oklahoma
You can find Matthew Postins on Twitter @PostinsPostcard