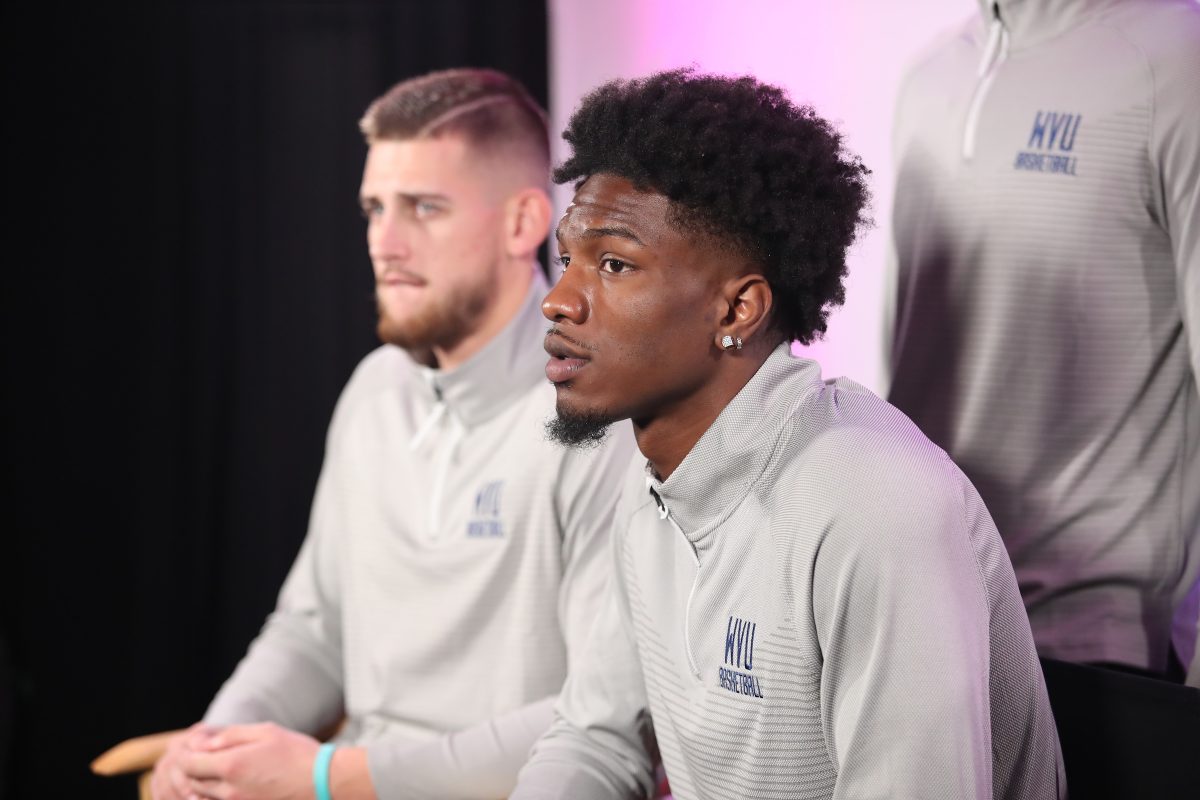 There is one Big 12 game in the Draft Kings Daily Fantasy Sports pool for men's college basketball as Big 12 play continues on Wednesday.
That game is West Virginia at Texas Tech.
This season, when Big 12 games are part of the pool at Draft Kings, I'll provide my recommendations based on the lineup I'm playing that day. In this case, the recommendations are for a Classic game, which features eight players — three guards, three forwards, and two guards/forwards (utility). The lineup must contain players from at least two different games. The salary cap is $50,000.
The goal is to fill out a complete Big 12 lineup. With just one game, I'll take two players from Texas Tech and West Virginia. Then I will fill the lineup with four other players from the other 12 games in the pool. But the emphasis will be on the Big 12.
Here is Wednesday's lineup/recommendations:
Guards
Jaylon Tyson, Texas Tech ($6,900), De'Vion Harmon, Texas Tech ($6,400), Kedrian Johnson, West Virginia ($6,200)
These are probably the three most trustworthy guards that will be on the floor in Lubbock. Tyson has had three great fantasy games in a row, exceeding his fantasy average in all three. Plus he'll get you rebounds and those long arms will get you some steals.
Even as Texas Tech underperformed against Kansas State, Harmon still logged 25 fantasy points. I'm not sold that WVU's defense is coming around just yet and I think Harmon can put together the type of game that led to nearly 35 fantasy points against Iowa State on Jan. 10. Again, he can collect some rebounds and he's usually good for three or four assists.
Johnson has scored at least 20 fantasy points in the last three games, and he's coming off back-to-back games in which he scored at least 20 points. With Erik Stevenson inconsistent, Johnson is the guy the Mountaineers are turning to. Plus, he's a cheap add.
Forwards
Tre Mitchell, West Virginia ($7,600), Derrick Walker, Nebraska ($7,800), Andrew Carr, Wake Forest ($7,200)
Mitchell is the most consistent forward for the Mountaineers. He's having an impressive season. He can get you close to 30 fantasy points a game and against Texas Tech's defense, I need an option with some consistency.
From there, I'm filling in with four players that I hope can augment what I've already gotten. Note: I made these selections after I made my Big 12 selections.
Walker was the cheapest option I could find that averages 30 fantasy points per game. The Cornhuskers are facing Northwestern.
Carr is the cheapest option that averages at least 25 fantasy points per game. In three of his last four games, he's scored at least 33 fantasy points, so he's on an upswing.
Utility
G Tyreke Key, Tennessee ($4,300), G Francisco Farabello, Creighton ($3,500)
I basically picked two players and hoped for the best. Neither has been consistent, but both have had double-digit fantasy games in their past five games.
–
Scoring system: Point: +1 Pt; Made 3pt Shot: +0.5 Pts; Rebound: +1.25 Pts; Assist: +1.5 Pts; Steal: +2 Pts; Block: +2 Pts; Turnover: -0.5 Pts; Double-Double (Max 1 Per Player: Points, Rebounds, Assists, Blocks, Steals) +1.5 Pts; Triple-Double: Max 1 Per Player (Points, Rebounds, Assists, Blocks, Steals): +3 Pts
You can find Matthew Postins on Twitter @PostinsPostcard