Big 12 News
Bill Self, Kansas Not Panicking Ahead of Kentucky Matchup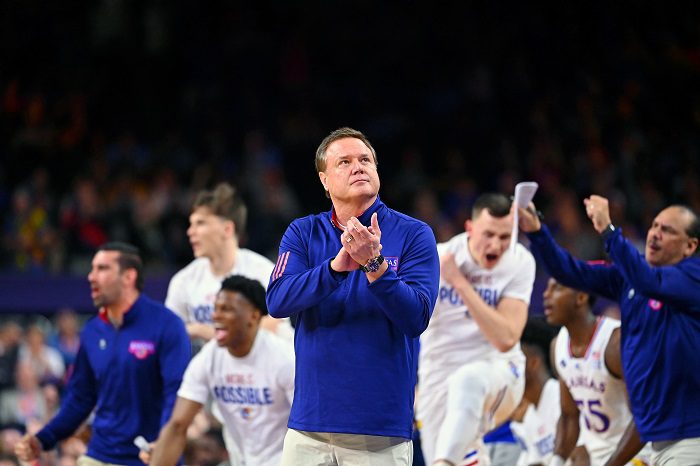 The Kansas Jayhawks have only lost three games in a row, four times in Bill Self's 19-year career in Lawrence. The Jayhawks lost a tough battle on the road 83-82 against 5th-ranked rival, K-State, then a 23-point home loss against an 11th-ranked buzzsaw TCU team, then followed it up with a 75-69 loss against 17th-ranked Baylor.
The Jayhawks now have their eyes set on a matchup with John Calipari and Kentucky on Saturday in a rematch of the 2012 national championship which Kentucky secured their eighth national title after defeating the Jayhawks 67-59.
"There is time to be reactive in a negative way if your team is not doing well. But this is not one of our times," Self said "We have gotten beat, granted. But we've got beaten by a team that got projected to win the league tonight that's really good. They went through the same crap we're going through right now. We got beat by a team that's fifth in the country at their place by one. And we got beat at home by a team that could've beat anybody in the country on Saturday. So our league is that good."
Self continued by saying, "It's going to be a grind. Our team isn't talented enough where we can be disappointed when teams of equal talent play better than us and get frustrated with it. We don't have as much margin for error as we have in years past. And that's okay."
Calipari's group has had a rough start to the 2022-2023 season sitting with an overall record of 14-6, in fifth place in the Southeastern Conference. All eyes will be glued to the television when these two heavyweights face off in what should be a rallying point for Self's group.