Trending Now
LSU Paid Brian Kelly an Extra $1 Million Accidentally in 2022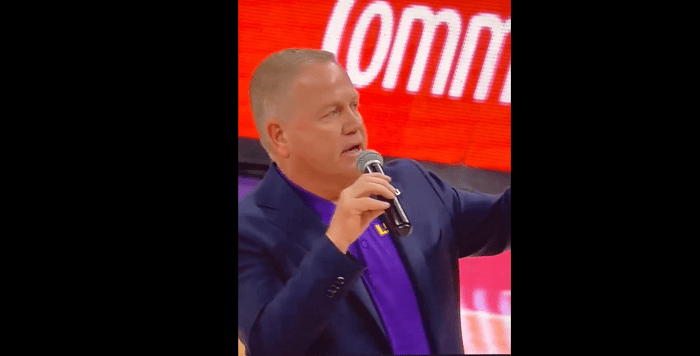 The LSU Tigers were one of the surprise teams of the 2022 season, going 10-4 and beating Alabama to win the SEC West.
Much of that success is owed to Brian Kelly, the Tigers' first-year head coach who took over the program after spending 2010-2021 at Notre Dame and becoming one of the top coaches in America.
Even though he is regarded as one of the best coaches in the game, LSU is overpaying him.
No, seriously.
According to an audit of the school's athletic department by the Louisiana Legislative Auditor's office, LSU accidentally overpaid Kelly by $1,001,368 by making double payments for a few months to Kelly and his LLC. According to the university, Kelly and LSU have "enacted an adjusted payment schedule so the amount of overpayment will be recouped by the conclusion of fiscal year 2023." 
Interestingly, the miscalculation in Kelly's payment for 2022 was not the only issue that auditors found in Baton Rouge. According to the report, LSU misclassified almost $6.7 million in severance payments as coaching salaries, bonuses, and benefits. Plus, on its NCAA Financial Report, nearly $140 million in debt was omitted. 
Kelly and LSU agreed to a 10-year contract in January of 2022 worth $95 million, which with several incentives built into the contract, made him one of the highest-paid coaches in the country. So far, it would appear that the return on investment has been great, as LSU is ahead of schedule and looked like one of the sport's juggernauts by the time it reached it's bowl game and stomped Purdue, 63-7.