Big 12 News
Texas Longhorns Set Date for Orange-White 2023 Spring Game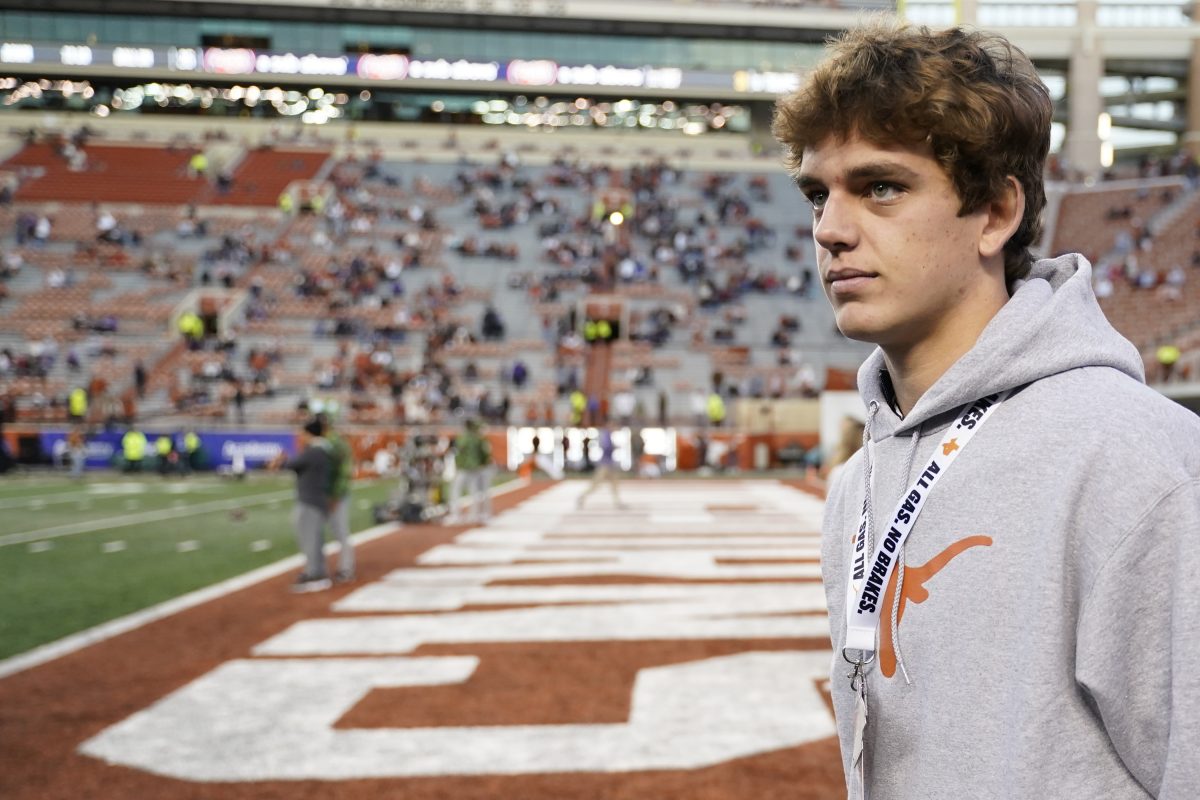 The Texas Longhorns' quarterback battle will be the talk of the nation as spring football takes shape in March and April.
Incumbent starter Quinn Ewers and early enrollee Arch Manning are among some of the highest-rated quarterbacks ever out of high school, but only one of them will named the starter for the 2023 season opener and the race is on.
Luckily, Longhorns fans won't have to wait until September to get a sneak peek of their newest quarterback, or to see if Quinn Ewers has taken a leap after his first season of real action, as Texas has set a date and time for its annual spring game.
Texas' Orange-White game is scheduled for April 15 at 1:00 p.m. CT, and will be sponsored by the Texas One Fund, a coalition of five separate NIL collectives that merged in 2022.
Like every other FBS program in the country, Texas is allowed to hold 15 practices before the Spring Game, but has yet to announce dates for those at this time. Third-year head coach Steve Sarkisian is heading into a "prove-it" year after going 13-12 through two seasons.
Texas is currently going through offseason workouts after losing to Washington in the Alamo Bowl, 27-20. In that game, Quinn Ewers threw for 369 yards and one score while completing 66% of his passes. For the 2022 season, Ewers threw for 2,177 yards and 15 touchdowns with eight interceptions, completing 58.1% of his passes.
Meanwhile, Arch Manning enters the picture having started four straight seasons for Isidore Newman in New Orleans (LA) where he threw for 8,599 yards and 115 touchdowns to just 20 interceptions. He also added 1,155 yards and 25 scores on the ground, showing his ability to move a little bit at 6-4, 220 pounds.
Manning broke his uncle Eli's school record for passing yards (7,268) and his uncle Peyton's touchdown record (93) and enters the 2023 season as one of the most-hyped recruits ever. Now, the question is, can he live up to his name at the FBS level?