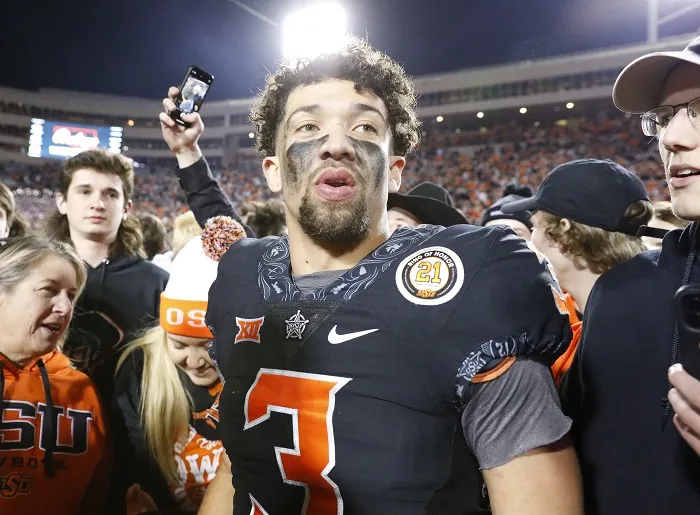 The Big 12-SEC Challenge wrapped up on Saturday night with Oklahoma State hosting Ole Miss and the student newspaper in Stillwater had some fun at the expense of the Rebels.
Less than two weeks ago, former Oklahoma State quarterback Spencer Sanders announced he would be transferring to Ole Miss. Sanders' departure wasn't handled well in the eyes of many in Stillwater, so the Oklahoma State student newspaper, the O'Colly, had some fun on Saturday night at the expense of the Rebels and their new quarterback.
As Oklahoma State's starter from 2019-2022, Sanders played in 44 games and threw for 9,553 yards and 67 touchdowns with 40 interceptions and a 136.2 quarterback rating, adding 1,956 yards and 18 touchdowns on the ground.
This past season, Sanders completed 212 of 368 attempts for 2,642 yards, 17 touchdowns, and nine interceptions, adding 391 yards and three scores on the ground. He dealt with a shoulder injury for the second half of the season and was forced to miss three games. With Sanders in the game, Oklahoma State went 7-3, and without him they were 0-3.
As for the game, Oklahoma State rolled the Rebels 82-60 as the Big 12 won the final Big 12-SEC Challenge 7-3 on Saturday.