Big 12 News
Texas Tech Missing Two Key Players in SEC Challenge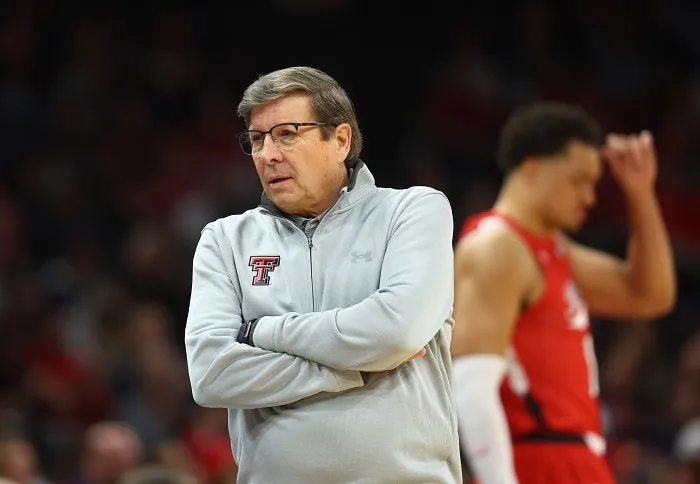 No team is happier than Texas Tech to see a non-Big 12 team on Saturday as they face the LSU Tigers in the last game of the Big 12-SEC challenge. The Red Raiders have had a tough start to the season and currently sit in last place in the Big 12 with an overall record of 10-10 with an in-conference record of 0-8.
Luckily for Tech, Saturday's game is a non-conference game which drastically improves the Red Raiders' chances of finding a win, unfortunately, however, they will have to do so without two of their best players.
Forward Fardaws Aimaq will be missing Saturday's game with a foot injury, and guard Pop Isaacs will also be out against LSU with a sprained ankle. This is a major setback for Texas Tech as Isaacs and Aimaq have been the main source of productivity on the court and are the reason Texas Tech has played so many close games.
Aimaq is averaging 10 points per game and just shy of seven boards on 46% shooting from the field, while Isaacs is averaging 11.6 PPG, three assists, and two rebounds per game. With Aimaq missing a chunk of time this season prior to his return, his injury history is a bit more forgiving as he is still recovering from his initial injury. The forward from Vancouver has only played three games this season, but he has been productive when on the court.
Pop Isaacs has developed into one of the bright young stars in the conference as the freshman has been incredibly effective this season and shouldered the majority of the weight during Aimaq's absence. Isaacs has become the player to take big shots on key possessions for this Red Raider squad warranting his nickname, big shot Pop.
The Red Raiders tip-off with the LSU Tigers at 1:00 PM CST in Baton Rouge.