Big 12 News
Kansas State Adds 2023 Quarterback Garrett Harstad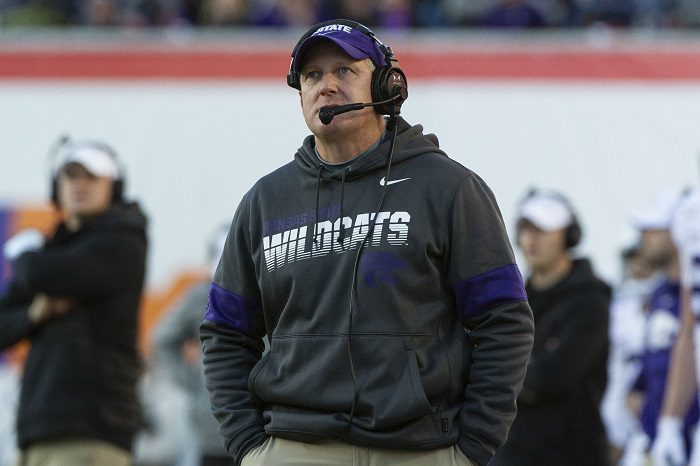 The Kansas State Wildcats have added another quarterback to the 2023 recruiting class in quarterback Garrett Hardstad. The 6-foot-5 prospect out of Loveland Colorado is a dual-threat player that was effective both on the football field and on the basketball court.
The Loveland prospect was clocked as running a 4.5 40-yard dash and is loaded with a strong arm. He joins the Wildcats' 30th-ranked recruiting class in 2023.
Harstad committed to K-State in the same class as fellow quarterback Avery Johnson. The four-star QB headlines Kansas State's 30th-ranked class of recruits earning a composite score of .9543 as one of the highest-ranked recruits in K-State history.
Harstad and Johnson join a full quarterback room with Will Howard who is expected to be the starter for the 2023-2024 season, Jake Rubley who suited up for K-State and had a few drives in his freshman campaign, and a pair of sophomores in Adryan Lara and Parker Kavanagh.
The Wildcats have added some quality depth to the recruiting class for 2023, with the final signing day taking place next week.