Baylor Bears
Top Three Must-Watch Big 12 Basketball Games for Week of Jan. 30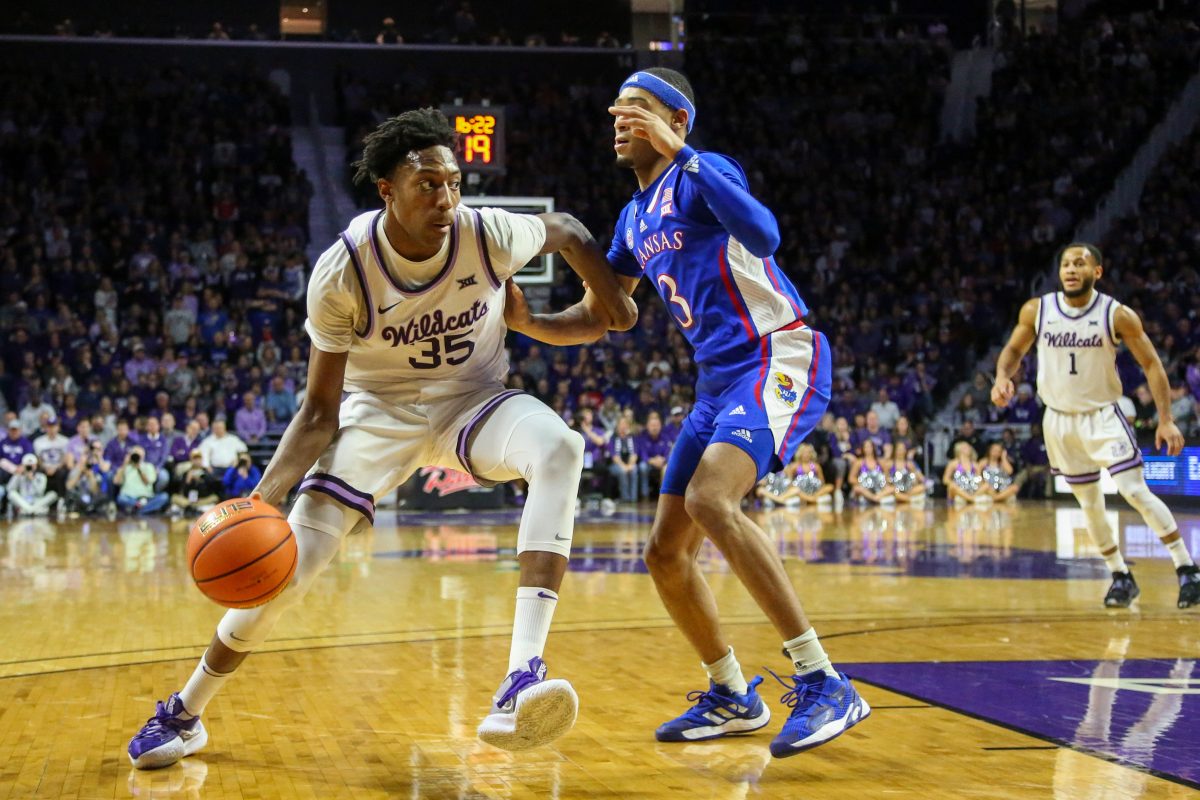 The next week of the 2022-23 Big 12 men's basketball season is here. Here, we highlight the three games we believe will be the best for the week of Jan. 30-Feb. 5
Baylor at Texas, Monday, 8 p.m., ESPN
In a week with plenty of Top 25 matchups, the week starts with a Big Monday clash between the Longhorns — who are coming off a road loss at Tennessee — hosting Baylor. The Bears are coming off a tight win over Arkansas.
The Bears (16-5, 5-3 in Big 12) started Big 12 play 0-3 and have won six straight since, but their only win over a Top 25 team in that stretch was the one over Kansas last Monday. Texas would make it two straight. The Longhorns will pay a lot of attention to guard Keyonte George. But they shouldn't forget about LJ Cryer, who has gotten off to red-hot starts in each of his last two games.
Texas (17-4, 6-2) are tied for first in the Big 12, but Texas is 1-1 against ranked Big 12 teams in January (1-2 with the Tennessee loss). Both of those ranked losses have come on the road. Texas' only loss at home so far was that 116-103 loss to Kansas State. Guard Marcus Carr will be Baylor's defensive focus.
Hopefully, the shot clocks are working after they blew out during Saturday's game between the Texas and Oklahoma State women.
Kansas State at Kansas, Tuesday, 7 p.m., Big 12 Now/ESPN+
I wrote a few weeks ago about how the Big 12 deserves better than Big 12 Now when it comes to Top 25 matchups. This is a clear example. While the Sunflower State Showdown has to toil on the streaming service, ESPN and ESPN2 will feature four games in the ACC, the Big Ten and the SEC between unranked teams in their prime-time windows. This game will be infinitely better than any of those.
Kansas (17-4, 6-3) finally snapped its losing streak when it beat Kentucky on Saturday, 77-68. Key to that was forward KJ Adams, and he's going to be key on Tuesday night if Kansas wins. I can't imagine forward Jalen Wilson having another 38-point game against K-State. Kansas in the midst of a run of seven games that feature six ranked teams. So far, Kansas is 0-3 against ranked teams starting with the K-State loss.
Kansas State (18-3, 6-2) lost to Iowa State on the road last week, and both of its losses in Big 12 play have come on the road and to ranked teams. Forward Keyontae Johnson and guard Markquis Nowell are clearly the players to watch for K-State. But, forward David N'Guessan is back and that fortifies the Wildcats inside.
Kansas at Iowa State, Saturday, 11 a.m., ESPN
I try to stay away from using multiple games with one team. But, this should be an impressive game in Ames. The Jayhawks won the first meeting, 62-60, in what was was one of those 'instant classic' type of games. It's interesting that ISU was the last Big 12 team the Jayhawks beat before their losing streak began.
Iowa State (15-5, 6-2) will be watching guard Caleb Grill carefully. He clearly makes a difference on this team. Without him against Missouri, the Cyclones lost, 78-61. The Cyclones missed his defense, 3-point shooting and steadiness to help run the offense. If he's healthy, Iowa State has a good chance to win this one.
This Week's Schedule (all times central)
Monday
Baylor at Texas, 8 p.m., ESPN
Iowa State at Texas Tech, 8 p.m., ESPN2
Tuesday
Kansas State at Kansas, 7 p.m., Big 12 Now/ESPN+
West Virginia at TCU, 8 p.m., ESPNU
Wednesday
Oklahoma State at Oklahoma, 8 p.m., ESPN2
Saturday
Kansas at Iowa State, 11 a.m., ESPN
Texas Tech at Baylor, noon, TBA
TCU at Oklahoma State, 1 p.m., Big 12 Now/ESPN+
Texas at Kansas State, 3 p.m., TBA
Oklahoma at West Virginia, 7 p.m., TBA
Links to Use
Rankings
AP Top 25 | USA Today Top 25 | Ken Pomeroy
Team Schedules, Results
Baylor | Iowa State | Kansas | Kansas State | Oklahoma | Oklahoma State | TCU | Texas | Texas Tech | West Virginia
Signing Classes for 2023
Baylor | Iowa State | Kansas | Kansas State | Oklahoma | Oklahoma State | TCU | Texas | Texas Tech
Tournaments
Big 12 Men's Tournament | NCAA Tournament
Bracketology
You can find Matthew Postins on Twitter @PostinsPostcard