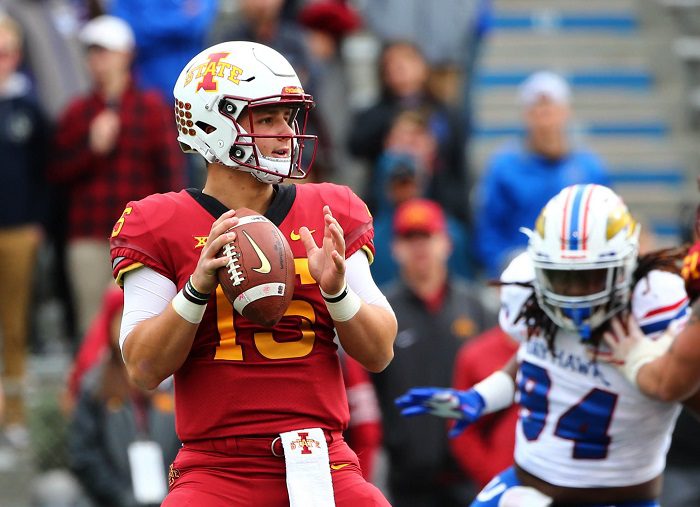 Brock Purdy has the task of his life in the NFC championship game against the Philadelphia Eagles on Sunday. Brock "Mr. Irrelevant" Purdy has been sensational at the start of his NFL career boasting a perfect 7-0 record as a starter.
Prior to kickoff, the Iowa State legend received come well-wishes from his former college team, cheering him on every step of the way in his NFL journey.
In the highlight video from Cyclone Football, Brock Purdy can be heard saying, "I've always believed in myself. I didn't know at what point it would come, but I envisioned, you know, this kind of stuff happening. In terms of going and leading an NFL team down the road."
Purdy has been proving haters wrong all season and continues to do so on Sunday when he makes history in the NFL as the first seventh-round rookie quarterback to start a championship game in the NFL. Purdy and the 49ers have a tall task to slow down fellow former Big 12 quarterback Jalen Hurts. The Eagles are slightly favored in this match up on their home field.
The 49ers and the Eagles kick off at 2:00 PM CST at Lincoln Financial Field in Philidelphia.