Baylor Bears
Three Thoughts on the AP Men's Top 25 Poll for January 30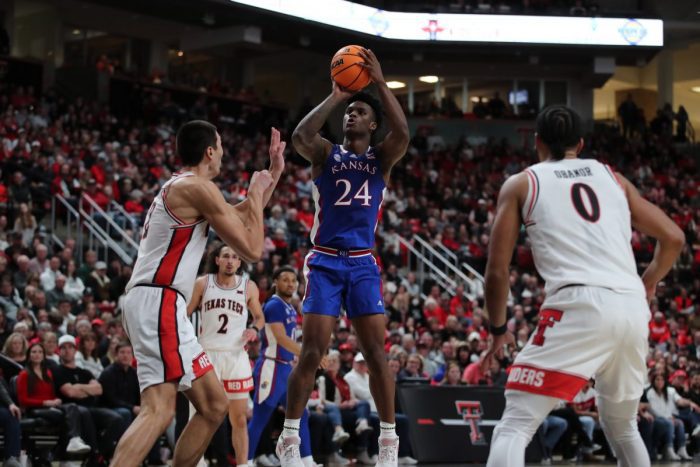 Six Big 12 teams are among the nation's best as the Associated Press Men's Basketball Top 25 was released after the season's 12th week of games.
Here are our three thoughts on the poll from a Big 12 perspective.
Sunflower Showdown Gets Bigger
Tuesday's game between Kansas and Kansas State was already going to be a big game, based on their overtime game in Manhattan a couple of weeks ago. But, the AP voters decided to amp up the excitement just a little bit more by making sure the two teams were right next to each other in this week's poll. Kansas State (No. 7) dropped a couple of spots after its loss to Iowa State last week, while Kansas (No. 8) moved up a spot on the strength of its win over Kentucky. It's possible that the winner of this game vaults into the Top 5 next week. It's also possible the loser of this game drops out of the Top 10 next week. Either way, it's going to be a big game in Lawrence on Tuesday.
Baylor's Surge
Like Kansas State recently, Baylor has leaned on a long winning streak to surge back into the AP poll. The Bears have now won six straight games and moved up six spots to No. 11 this week. The Bears are in a real groove right now, led by the resurgence of guard LJ Cryer. Monday's game with Texas is a big litmus test for the Bears. They have to go on the road and they have to face a Top 10 team. A win over Texas might nudge Baylor back into the Top 10 next week. By the way, Texas' loss to Tennessee had no bearing on its spot in the poll. The Longhorns remain unmoved and at No. 10 this week.
TCU's Drop
TCU seemed poised to at least hold steady this week until Mike Miles Jr. got hurt at Mississippi State on Saturday and the Horned Frogs lost to the Bulldogs. We don't know Miles' status, nor do we know the status of center Eddie Lampkin Jr., as TCU prepares to host West Virginia on Tuesday. Voters dropped the Horned Frogs four spots to No. 15 this week. I suspect part of that was the Horned Frogs splitting the results for the week. I also suspect part of that was voters hedging their bets on the injuries to Miles and Lampkin. I don't think this signals that voters have soured on TCU.
This Week's AP Top 25 Poll
No. 1 Purdue, No. 2 Tennessee, No. 3 Houston, No. 4 Alabama, No. 5 Arizona, No. 6 Virginia, No. 7 Kansas State, No. 8 Kansas, No. 9 UCLA, No. 10 Texas, No. 11 Baylor, No. 12 Gonzaga, No. 13 Iowa State, No. 14 Marquette, No. 15 TCU, No. 16 Xavier, No. 17 Providence, No. 18 Saint Mary's, No. 19 Florida Atlantic, No. 20 Clemson, No. 21 Indiana, No. 22 San Diego State, No. 23 Miami (FL), No. 24 UConn, No. 25 Auburn. Big 12 teams receiving votes: West Virginia, 2.
You can find Matthew Postins on Twitter @PostinsPostcard.