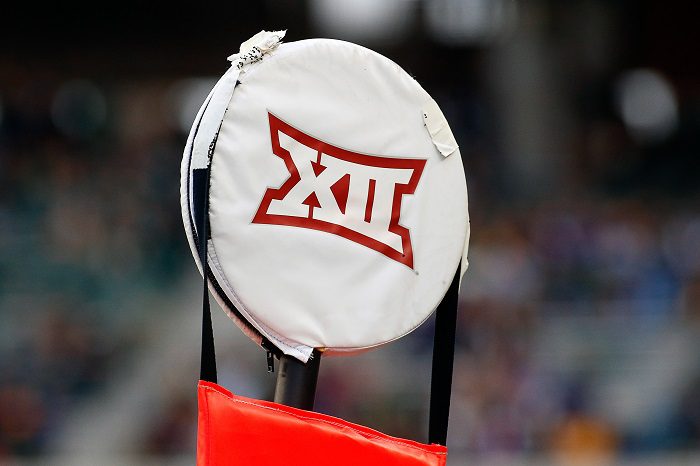 At long last, the Big 12 conference has released its much-anticipated 2023 football schedule as we welcome BYU, Cincinnati, Houston, and UCF to the conference.
The addition of four new teams combined with the retention of Oklahoma and Texas will create one of the most diverse and exciting football experiences in the country in 2023.
Without further ado, here's a look at the 2023 Big 12 football schedule, courtesy of a Big 12 press release.
2023 Big 12 Football Schedule
The 28th season of Big 12 football begins on September 16 with incoming member Houston hosting TCU.  Defending Big 12 champion K-State opens conference play against UCF on September 23.  A full slate of seven games closes out the Conference season over Thanksgiving weekend.
With the additions of BYU, UCF, Cincinnati and Houston, Big 12 programs will continue to play nine league games without divisions. The top two finishers by conference win percentage in the regular season standings will compete for the league title in the Dr Pepper Big 12 Football Championship Game, on Saturday, December 2nd at AT&T Stadium in Arlington, Texas.
"I would like to thank our fans for their patience awaiting this historic schedule," said Commissioner Brett Yormark.  "Given its importance, the complexities of weaving in four new schools, adding a third time zone and ensuring alignment with key stakeholders we were very deliberate with its development.  I look forward to another highly competitive season of Big 12 football, and to welcoming our new members and their fans into the league."
Television selections for the first three weeks of the season are due to the Conference by June 1, 2023.