Baylor Bears
Five Biggest Takeaways From the 2023 Big 12 Football Schedule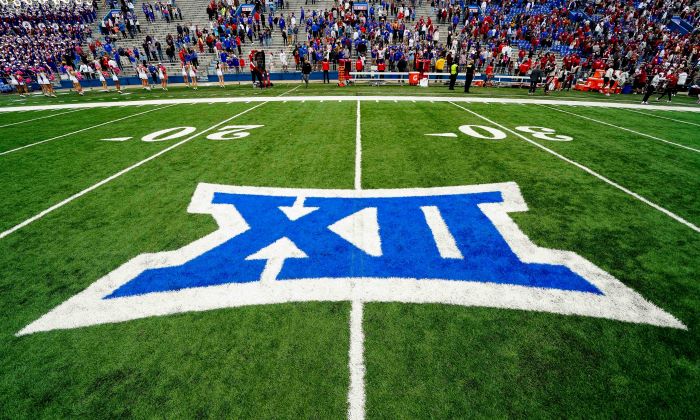 After weeks of waiting, the 2023 Big 12 football schedule was released by the conference on Tuesday afternoon. It's a new world for the Big 12, as the league welcomes in four new programs in BYU, Houston, Cincinnati and UCF. And of course, Oklahoma and Texas are playing either their last, or second-to-last, season in the conference.
In typical Big 12 fashion, this is likely to create a fun, drama-filled season. And now that we've all had a chance to take a look at the schedule, here are my top five takeaways.
1. New Big 12 vs. Old Big 12
I was curious to see how many of the new Big 12 teams the league would make Oklahoma and Texas play. The Sooners will play three of the new teams, opening conference play at Cincinnati in late September. What a bone the league threw the Bearcats there! Nippert Stadium is going to be electric on September 23rd. Then, Oklahoma hosts UCF in mid-October, in a battle of the Dillion Gabriel teams, followed by a late November visit to BYU. No favors there for the Sooners.
Meantime, Texas has two games against the new Big 12 teams. The Longhorns travel to Houston and host BYU in back-to-back games in the second half of October. Texas certainly got the better end of that deal than Oklahoma.
2. Friday Night Lights
I wondered if the Big 12 may start playing more games on Thursday and Friday, and it looks like that is exactly what the league is going to do. But it's not overdone.
The first Friday night game comes between two new teams, BYU and Cincinnati, on September 29th. Oklahoma State and Kansas State will face off in Stillwater on Friday night, October 6th. Then, the last week of the season, there are a pair of Black Friday games as Oklahoma hosts TCU and Texas Tech travels to Texas.
For Thursday night, there aren't as many of those (yet) as I anticipated. Houston will host West Virginia on Thursday, October 12th, and then Texas Tech is home to TCU on Thursday, November 2nd. Overall, not to bad.
Saturday is for college football, but I expect more Thursdays and Fridays moving forward.
3. Extra Coffee Required
How many late games will BYU play in the conference? It's believed that the Cougars will end up playing in a 9:00 or 9:30 CST slot for most of their home games, as it's advantageous to the Big 12 television partners.
So for those of you keeping score at home, BYU hosts Cincinnati, as we mentioned earlier, in late September on a Friday. That's obviously an evening game. Then, on Saturday, October 21st, the Cougars host Texas Tech. BYU also has back-to-back home games in mid-November against Iowa State and Oklahoma.
So mark your calendars, Bearcats, Red Raiders, Cyclones, and Sooners fans. You'll likely need an extra cup of joe on those Saturdays to stay up until the early morning hours.
4. Oklahoma State's Weird Schedule
The Cowboys don't play any of the old Big 12 teams from the state of Texas. You heard that right. The only Texas school Oklahoma State plays this season is Houston on November 18th. That's also a road game, so that means it will be the only game the Pokes play south of the Red River. No trips to Lubbock, Austin, or Waco.
But they will be in Central Florida to play the Knights in the first half of November. Welcome to the new-look Big 12.
5. Rivalry Weekend, Sort of?
The final weekend of the regular season has typically been a rivalry weekend in college football. The Big 12 has followed that model less than other conferences, especially since the league went to 10 teams. And it looks like the league is less inclined to try and play that game based on the final week's schedule.
However, the league did do a good job of trying to make it work. Texas plays Texas Tech, which has become a late-season staple in recent years. Iowa State takes on Kansas State, as Farmageddon deserves this kind of attention late in the season. UCF takes on Houston, as these two programs know each other from the AAC. They work.