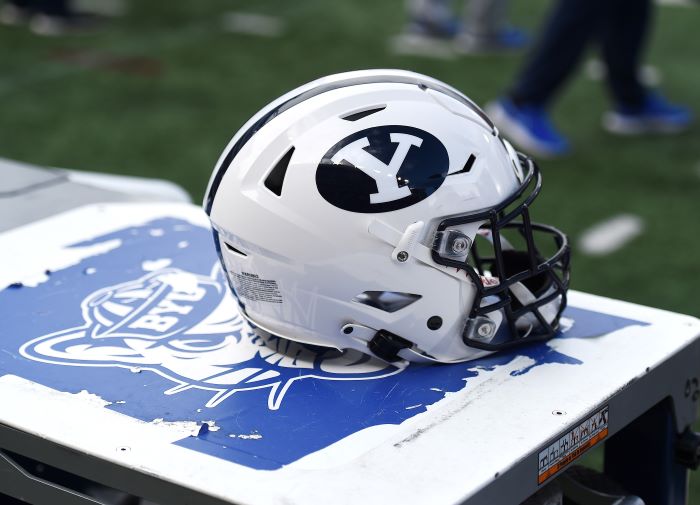 In one of the funniest full-circle moments in college football history, quarterback Kedon Slovis is now the leader of a place he once critiqued.
The former USC Trojan and Pittsburg Panther quarterback had a viral quote going around the internet from 2019 in which Slovis referred to Provo, his new home at BYU, as "The Truman Show."
You can see Slovis' full comments below.
Slovis reminisced on his freshman year when USC took on BYU at Provo and had a strange feeling surrounding the city. Slovis said, "Provo is a weird place… you ever see the Truman Show? That's Provo, Utah."
The comments from Slovus have become water under the bridge as the QB found his new home leading BYU in their first season of Big 12 football. Kendon Slovis is not only leading the BYU Cougars, he is also now a resident of the city of Provo. While Slovis had some interesting stories and critiques in the past for the Utah city, he will fit in well once the football season is underway.
Slovis is an experienced passer who has thrown for 9,973 yards and 68 touchdowns through his time with the Trojans and the Panthers and is now set to help BYU off to a hot start in the Big 12 conference.