Oklahoma Sooners
Texas, Oklahoma Did Not Celebrate the Big 12 Schedule Release Like the Other 12 Teams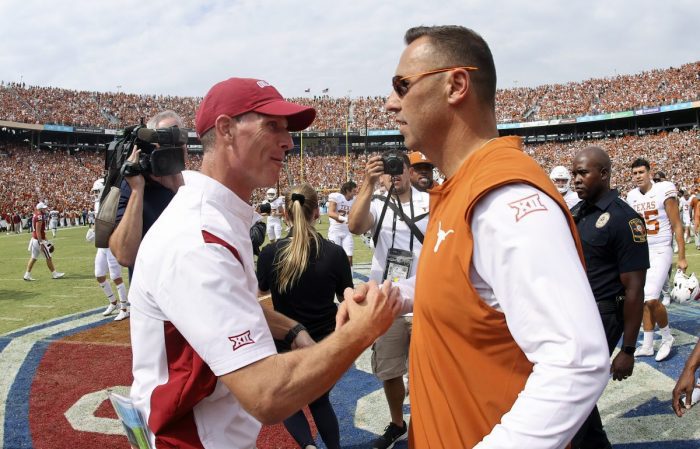 The 2023 Big 12 football schedule was released on Tuesday. This followed weeks of speculation as to what may have been the hold up for the conference. But regardless, the schedule came out with much fan fare and celebration by the conference. That excitement was also shared by the individual teams, except for two.
As the Reddit College Football Twitter account noted on Tuesday, 12 of the 14 teams in the league celebrated the scheduling release with their own custom graphics and announcement. Two of the teams preferred to simply retweet the Big 12's tweet regarding the schedule announcement.
Can you guess which two? Well done. Yes, Oklahoma and Texas.
Is it possible that Oklahoma and Texas each had their graphic design person sick on Tuesday? Sure, maybe. And if you believe that, I have beachfront property in Salina, Kansas to sell you.
Clearly, there is no love lost between these two programs and the Big 12 as they get set to leave the conference by 2025, at the latest.
With the schedule rollout on Tuesday, Big 12 commissioner Brett Yormark said in a statement, "I would like to thank our fans for their patience awaiting this historic schedule. Given its importance, the complexities of weaving in four new schools, adding a third time zone and ensuring alignment with key stakeholders we were very deliberate with its development.  I look forward to another highly competitive season of Big 12 football, and to welcoming our new members and their fans into the league."
Television selections for the first three weeks of the season are due to the Conference by June 1, 2023.