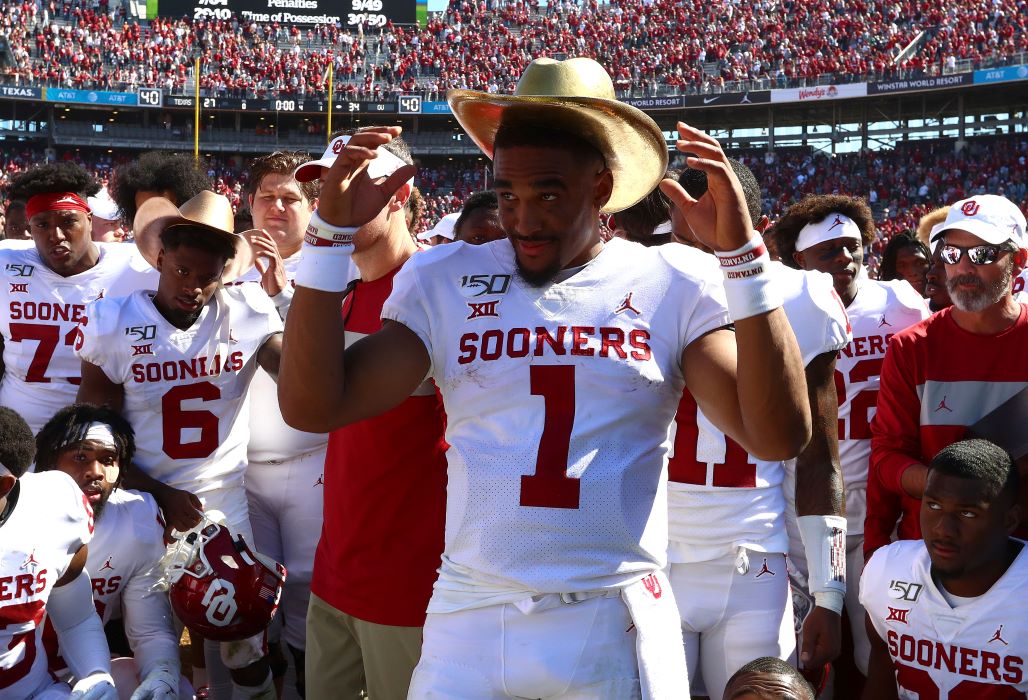 To say Sooner Nation is represented at the professional level is an understatement. As the Super Bowl is nearing closer, the Oklahoma Sooners have the most players of any college team represented in Super Bowl LVII.
The list of Sooners in the game is impressive, with Kansas City having four Sooners and Philadelphia having two Sooners. OU outranks any other college team with six active players in the Super Bowl which is the most of any collegiate team in the country.
The Philadelphia Eagles headline the bunch with standout quarterback Jalen Hurts, and OL Lane Johnson who has cemented himself as one of the best linemen in the NFL. The Chiefs are no stranger to top OU linemen with one of the best centers in all of pro football in Creed Humphrey paring up with the mountain of a man in tackle Orlando Brown Jr. The Chiefs also added tight end Blake Bell, and long snapper James Winchester to the mix, rounding out the all-star cast of Sooners kicking off the Super Bowl.
For a conference that gets as much disrespect as the Big 12 does, it's a little funny to see how many athletes from the Big 12 have successful professional careers. Jalen Hurts had his best statistical season as a professional this year under head coach Nick Sirrianni and was named to the pro bowl after throwing for 3,701 passing yards and 35 total scores between rushing and passing. T Lane Johnson, T Orlando Brown Jr, and C Creed Humphrey were all named to the pro bowl following their spectacular seasons, and tight end Blake Bell, and long snapper James Winchester have both been key players for the Chiefs this season.
I've said it before and I'll say it again. If you want to make the pro bowl in the NFL as an offensive lineman, you should enroll at the University of Oklahoma.