Trending Now
Arrest Warrant Issued for Former OU Running Back Joe Mixon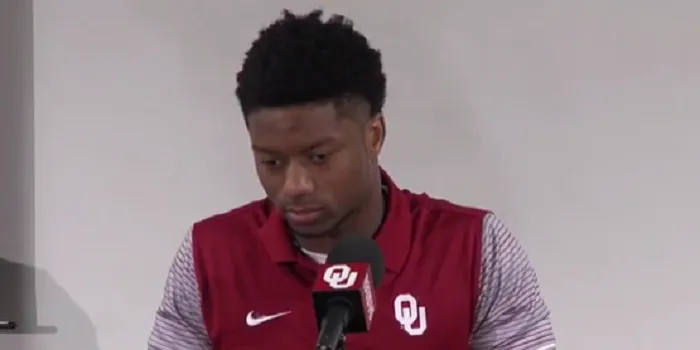 A warrant has been issued for the arrest of former Oklahoma Sooners and current Cincinnati Bengals running back Joe Mixon on a complaint of misdemeanor aggravated menacing, according to court records.
According to the warrant, Mixon allegedly pointed a gun at an individual and said the person should be "popped in the face." The warrant adds incident took place in downtown Cincinnati on January 21st, which was one day before the Bengals defeated the Buffalo Bills in the divisional round of the AFC playoffs.
The complaint was filed Thursday in Ohio's Hamilton County. The Bengals said they are aware of the charges against Mixon. "The club is investigating the situation and will not comment further at this time," a team spokesperson said in a statement Thursday.
Mixon's agent, Peter Schaffer, told ESPN he expects Hamilton County officials to drop the charges on Friday morning, stating that it was a rush to judgment. "I really feel that police have an obligation before they file charges — because of the damage that can be done to the person's reputation — to do their work, " Schaffer said.
During his time at the University of Oklahoma, he was suspended from the team during the 2014 season for assaulting a woman at a restaurant on Norman's Campus Corner. Mixon entered a plea deal, was given a year of probation and was suspended for one season.
Mixon was drafted by the Bengals in the second round of the 2017 NFL draft. He signed a four-year, $48 million extension in 2020.