Oklahoma Sooners
Big 12 Reached Exit Agreement With OU, Texas But TV Partners Were 'Not Satisfied: Report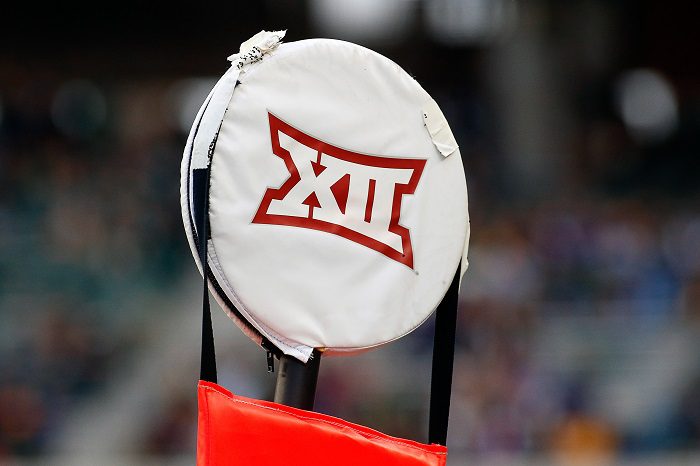 According to a tweet from Action Network's Brett McMurphy, the Big 12 conference had reached an exit agreement with Oklahoma and Texas to allow the schools to join the SEC in 2024, but ESPN and FOX were "not satisfied" with the overall deal and that is what caused negotiations to stall.
McMurphy added that no specific deadline for the deal to get done has been set so there is still time to get something done, however, there's not much optimism that any progress is made "unless somebody blinks."
On Friday morning, it was reported by ESPN's Pete Thamel that the Longhorns and Sooners could not come to an exit agreement "amid complex negotiations" between the two schools, the Big 12, and its television networks (ESPN and FOX).
This report is also congruent with Dennis Dodd's report on Thursday that the Big 12 had rejected a bid from the two schools that would allow them to leave the conference prior to the 2024 season.
The main issue that held the schools from leaving before the reported date was the significant loss of inventory for the Big 12's television partners, namely FOX.
"Fox and ESPN hold the linear broadcast rights to the Big 12 through 2024-25," Dodd writes. "ESPN owns 63% of the value from the new $2.3 billion deal that begins in 2025. As such, it gets top picks with the four best football games each season, six of the top eight, eight of the top 12 and 12 of the top 20, according to SportsBusiness Journal. Fox, which owns the remaining 37% of the deal, receives 26 games per season. It is not clear whether Fox would get access to some of those ESPN picks if a deal was struck."
The Sooners and Longhorns seem bound to the Big 12 for two more seasons, which means they'd better find a way to be cordial about things with the conference they've called home for nearly 30 years.