Big 12 News
WVU Guard Erik Stevenson on Playing in Big 12: 'There Are No Nights Off In This League'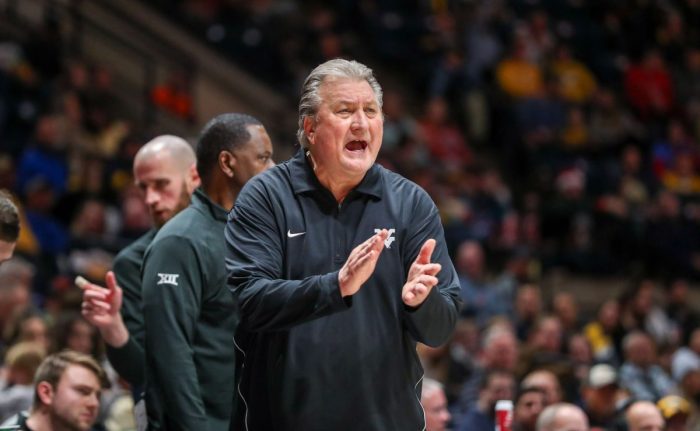 It's no secret that the Big 12 basketball conference is an absolute gauntlet this year. With a conference as competitive as the Big 12 is, anytime can win on a given night regardless of ranking.
Teams like Texas Tech, Oklahoma, and West Virginia all have key victories in conference including Texas Tech's 80-77 win over Iowa State, Oklahoma's 93-69 win over the best team in the country in Alabama, and West Virginia's 75-64 win over TCU.
West Virginia guard Erik Stevenson spoke to the media prior to Saturday's game with Oklahoma mentioning the difference in conference play saying, "There are no off nights in this league."
You can see Stevenson's full comments below.
Stevenson was a member of the SEC with the South Carolina Gamecocks, the PAC-12 with the Washington Huskies, and the AAC with the Wichita State Shockers, before joining West Virginia in the Big 12 conference.
Stevenson's comments help add to the fact that the Big 12 is the best conference in the country for collegiate basketball. In case you needed any more reason to believe that statement is true, TCU head coach Jamie Dixon was quoted on Thursday saying that the Big 12 is, "The best it's ever been." You can read that story, here.
Stevenson and the Mountaineers take on the Oklahoma Sooners on Saturday, February 4th at 7:00 p.m. CT.