Kansas Jayhawks
Top Four Performances From Big 12 Players in the 2023 Senior Bowl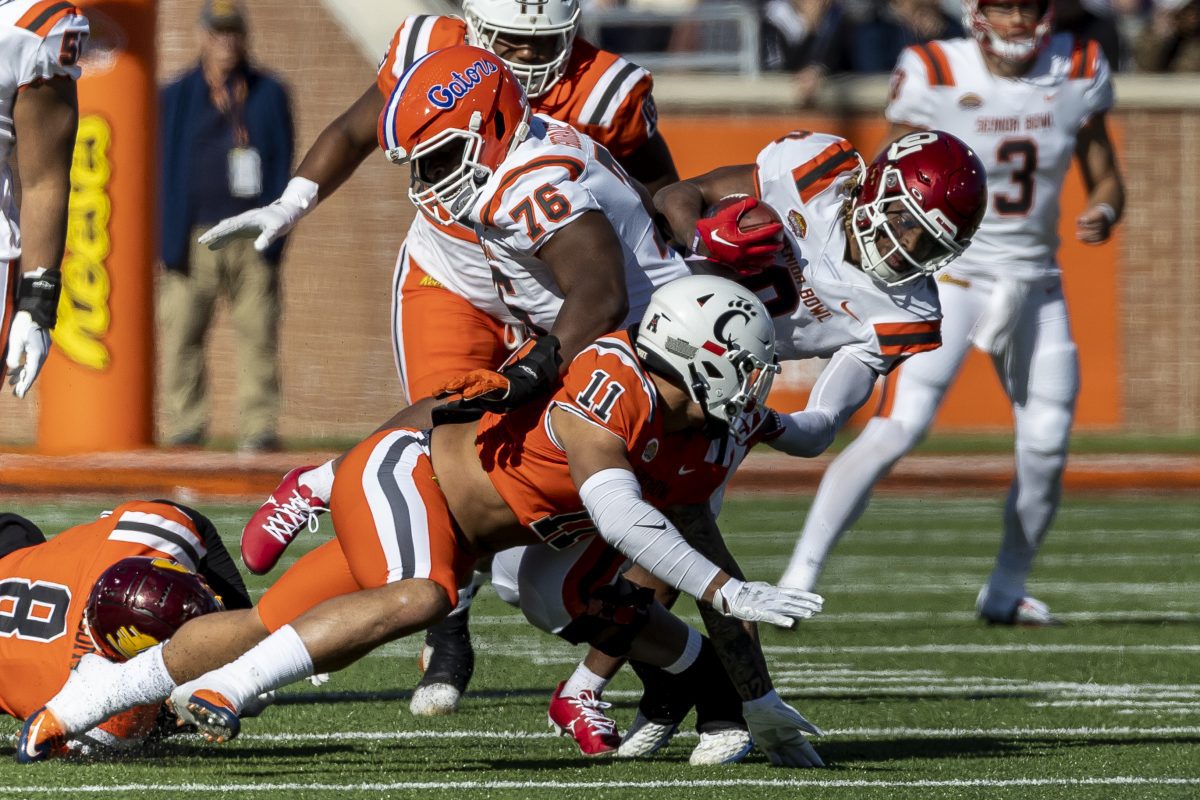 The NFL Draft is over two months away but before the first name is called players still have opportunities to rise up those draft boards. A week ago, we had our first collegiate bowl, and this past week was East/West Shrine Bowl on Thursday Night. On Saturday, the most prominent college football all-star game took place in Mobile, Alabama for the 2023 Reese's Senior Bowl.
There was plenty of talk throughout the week about certain players, but you never know what can happen when the game starts. Some players rise up to the challenge while others fall short. Here are my top four Big 12 performances in the Senior Bowl.
1. TCU OL Steve Avila
There were a handful of TCU players in this game, but none were better than offensive lineman Steve Avila. He got the start at left guard for the American Team and did an excellent job in pass protection and run blocking. Avila was the leader of TCU's offensive line this past season and earned himself All-Big 12 honors and was even the first TCU player to be a consensus All-American since Josh Docston back in 2015. During the broadcast, Daniel Jeremiah mentioned that Steve should be a day two pick in the upcoming NFL Draft and someone who will likely start as a rookie.
2. Oklahoma RB Eric Gray
Out of all the running backs in Mobile this week, I felt like Eric Gray didn't get the respect he deserves. During the game, the crew up in the booth mentioned that he isn't the fastest running back there by any means but he is quite shifty. That is exactly what Eric is because he can make guys miss in open space. We saw him do a good job catching the ball out of the backfield a couple of times and made some nice moves. Today Eric, showed how versatile is not just as a runner but as a pass catcher as well. He isn't going to be the top running back on anyone's draft board but he is somebody who shouldn't be overlooked.
3. Kansas DL Lonnie Phelps Jr.
There were several Big 12 defensive linemen in this game but the one guy who really stuck out to me was Lonnie Phelps Jr. out of Kansas. He led the Jayhawks this past season in sacks (7) and tackles for loss (11.5). While he didn't earn official All-Big 12 first team honors, I did put him on my ballot because I thought he earned it. Phelps Jr. made a few nice plays on Saturday starting off with a quarterback pressure and even forced a fumble in the third quarter. He also had another quarterback pressure late in the fourth quarter as well.
4. Texas Tech RB SaRodorick Thompson
I must give credit to SaRodorick Thomson. Last week he played in the NFLPA Collegiate Bowl and got a late call to Mobile for the Senior Bowl when Texas running back Roschon Johnson got injured. Despite him arriving late, I thought he did a nice job on Saturday afternoon. He carried the ball five times for 34 yards which included an impressive 17 yard run for his first carry of the game.