Big 12 Basketball
Big 12 May Be in NCAA Tournament 'Noah's Ark' Situation, Per Joe Lunardi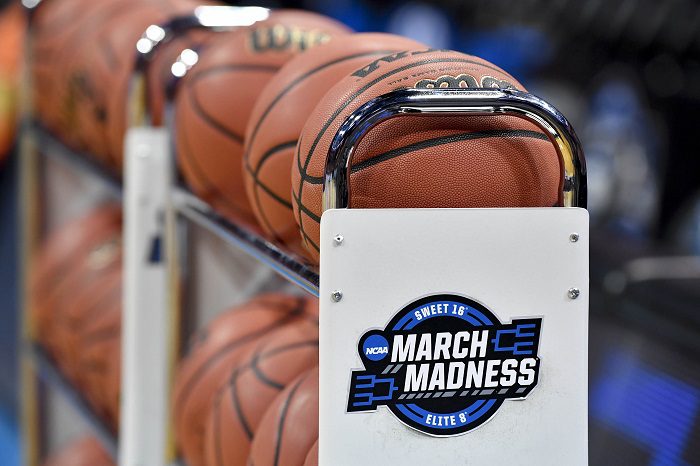 The Big 12 Conference could be on its way to an unprecedented "Noah's Ark" situation in the NCAA Tournament, according to ESPN's Joe Lunardi.
Lunardi joined ESPN at halftime of the Texas-Kansas game and talked about the league's eight tournament teams that will be a part of his bracket on Tuesday.
Yes, eight. The Big 12 has never gotten eight teams in the NCAA Tournament before, so that in of itself would be unprecedented. But the high level of the top six teams in the league — Baylor, Iowa State, Kansas, Kansas State, TCU and Texas — could put the NCAA Tournament committee in an interesting position.
"In a way this is like a Noah's Ark situation — there's two of everything right now," Lunardi said. "They (the Big 12) have two two's, two three's and two four's which, Kevin (Neghandi) would be unprecedented. The way the bracketing rules are set up it's the first four teams from every conference goes in a separate region. Well what happens when you have five or six? We could have some rematches in the Elite Eight or the Sweet 16 before we even get to the Final Four. That's how good the top is."
Lunardi contradicted himself a bit. This graphic noted that Texas and Kansas were No. 2 seeds, and Lunardi said that wouldn't change regardless of the result on Monday. Iowa State, Kansas State and Baylor were listed as No. 3 seeds while TCU was a No. 4 seed.
But, overall, those six teams ranged from No. 6 overall to No. 16 overall.
West Virginia and Oklahoma State were also in the field, while Oklahoma was being considered. The Cowboys must keep its tournament push going without guard Avery Anderson III, who will be out with wrist surgery.
You can find Matthew Postins on Twitter @PostinsPostcard