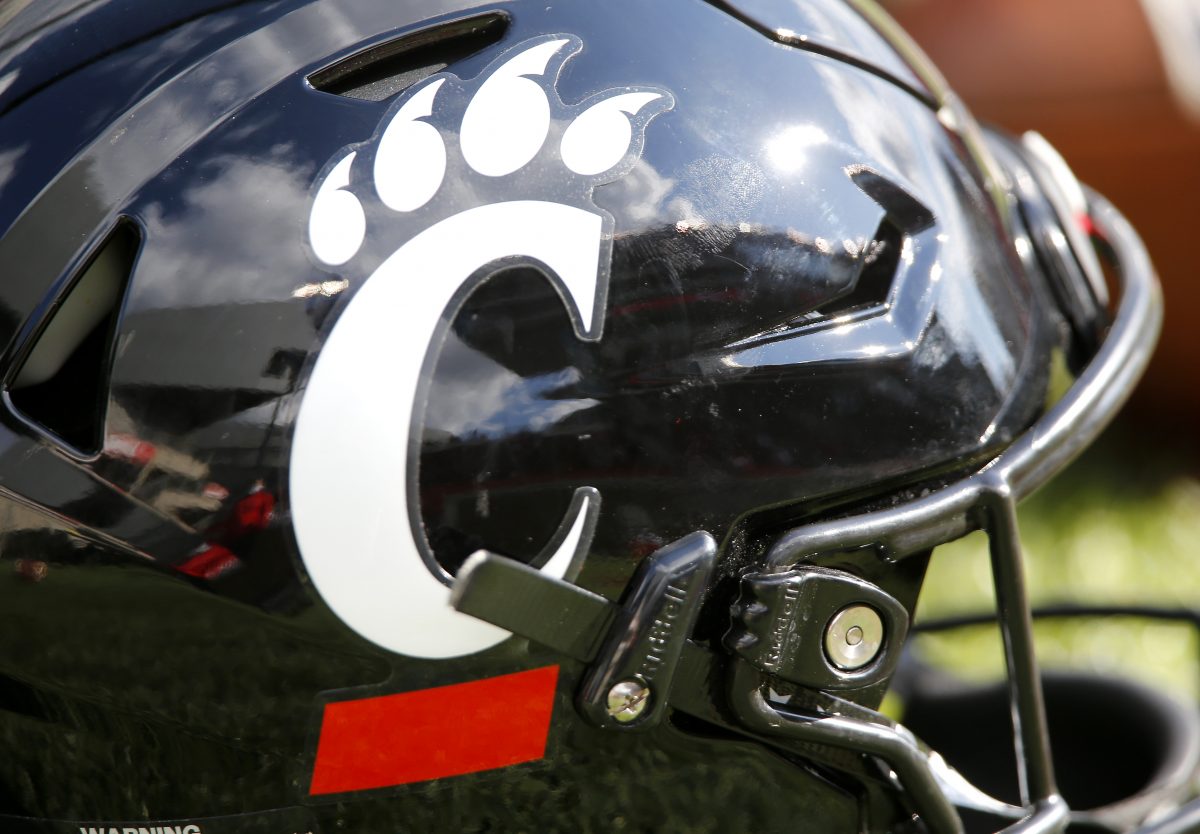 The Cincinnati Bearcats will play seven home games and five road games as the Bearcats will be one of four new members of the Big 12 Conference in 2023.
The Bearcats will open the season at home on Sept. 2 against Eastern Kentucky. After that, the Bearcats road trip to Pittsburgh on Sept. 19 and then host Miami (OH) on Sept. 16.
From there, the Bearcats open Big 12 play with a home game against Oklahoma on Sept. 23.
The Bearcats will play five home games and four road games in Big 12 action. Along with Oklahoma, the Bearcats will host Iowa State, Baylor, UCF and Kansas.
The Bearcats will travel to BYU — which will be their first Big 12 road game — along with Oklahoma State, Houston and West Virginia.
The Bearcats will play all three fellow new members of the Big 12. Cincinnati, Houston and UCF are migrating to the Big 12 from the American Athletic Conference. BYU has been an independent in football since leaving the Mountain West after the 2010 season.
Each Big 12 team will still play nine league games. But, this will be the first time since the 2010 season in which all Big 12 teams will not play each other.
The Bearcats will not play Kansas State, TCU, Texas and Texas Tech in 2023.
The Big 12 Championship Game will be played on Saturday, Dec. 2, at AT&T Stadium in Arlington, Texas, at a time to be announced.
The complete 2023 Cincinnati football schedule is below.
Cincinnati Bearcats 2023 Football Schedule
Sept. 2 — Eastern Kentucky
Sept. 9 — at Pitt
Sept. 16 — Miami (OH)
Sept. 23 — Oklahoma
Sept. 29 — at BYU (Friday)
Oct. 7 — Bye
Oct. 14 — Iowa State
Oct. 21 — Baylor
Oct. 28 — at Oklahoma State
Nov. 4 — UCF
Nov. 11 — at Houston
Nov. 18 — at West Virginia
Nov. 25 — Kansas
Bold: Home games; *-denotes Big 12 game; All games Saturday unless noted; times and dates are subject to change.