Baylor Bears
Three Must-Watch Big 12 Women's Basketball Games for Week of Feb. 6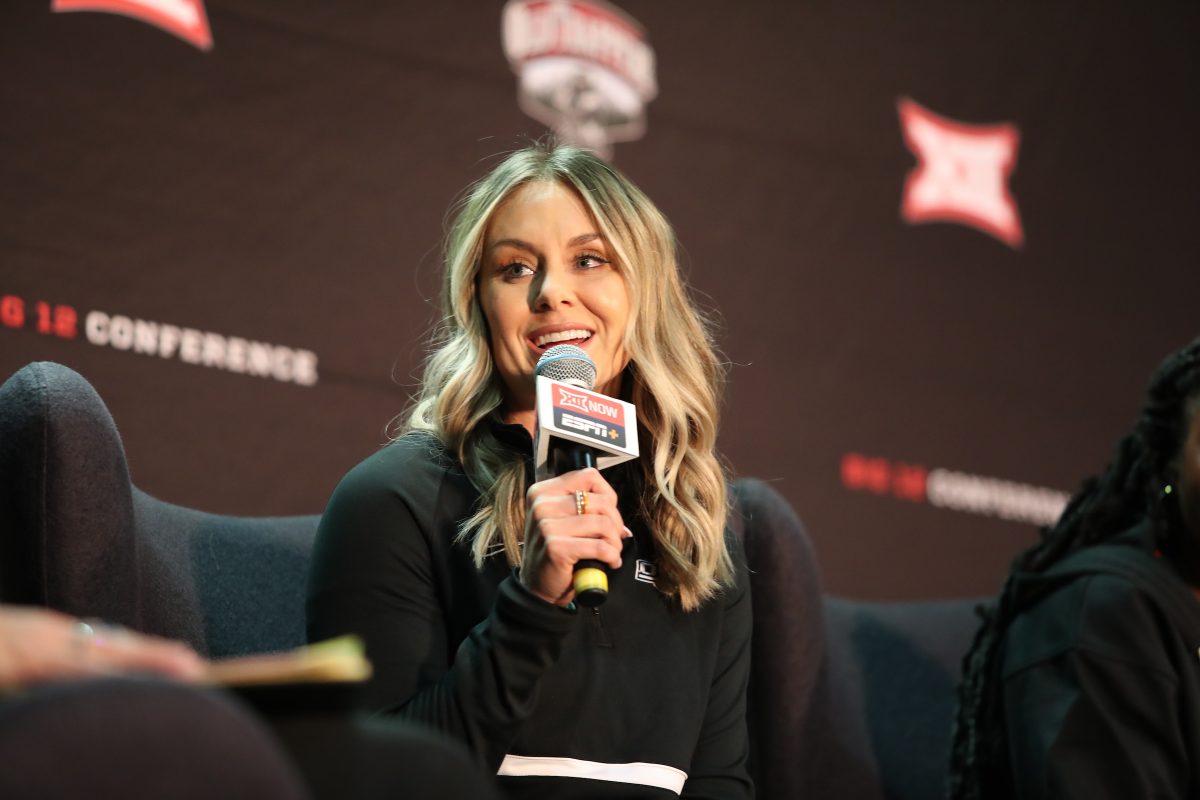 Here are the top three Big 12 women's basketball games for the week of Feb. 6 as the league heads toward the back half of the schedule.
Note: Iowa State and Kansas State have the mid-week games off.
West Virginia at Oklahoma State, 6:30 p.m. CT Tuesday, Big 12 Now/ESPN+
West Virginia is fighting hard on the margins to get into the NCAA Tournament. For the Mountaineers, this game counts as a big one. West Virginia has lost its last two games, both to ranked teams — Texas and Oklahoma. The Mountaineers have spent the past couple of days hunkered down in Oklahoma trying to figure out how they can beat guard Naomie Alnatas and Oklahoma State. The Cowgirls are not on the margins of the NCAA Tournament, at least not right now. They're at the end of a stretch of three games against the three teams that played on the first day of the Big 12 Tournament last March. OSU has already beaten TCU and Texas Tech. Beating West Virginia would give the Cowgirls a trifecta and give their overall win total a boost.
Oklahoma at Baylor, 7 p.m. Tuesday, Big 12 Now/ESPN+
Baylor and Oklahoma have already met this year, with the Bears beating the Sooners, 81-70, in Norman last month. It was part of a stretch of two straight wins over ranked teams that, at the time, signaled that coach Nicki Collen and her team were coming around. Since then Baylor is 4-3. The Bears have won three straight on the back of the offense of Sarah Andrews, the unifying two-way play of Caitlin Bickle and the stellar play of freshman Darianna Littlepage-Buggs. Oklahoma has won two straight games over unranked teams after losing two straight games to Texas and Iowa State. Between Taylor Robertson, Madi Williams, and Ana Llanusa, the Sooners have more than enough offense to beat anyone in the conference. But Skylar Vann could be The X-factor in this game.
Kansas at Texas Tech, 2 p.m. Saturday, Big 12 Now/ESPN+
This game is of utmost importance to Texas Tech. The Lady Raiders have 16 wins entering the week and are trying to convince the NCAA Tournament committee they're worthy of a berth. Consistency has been Texas Tech's biggest issue in league action, but they enter the week with a victory over Kansas State. Watch Bre'Amber Scott, Jasmine Shavers and Bryn Gerlich in this one. Kansas is probably in the tournament field, unless it bottoms out to end the season. The Jayhawks shouldn't take that for granted. The big matchup will be seeing how Texas Tech defends Taiyanna Jackson, the Jayhawks' talented center.
This Week's Schedule (all times central)
Tuesday
West Virginia at Oklahoma State, 6:30 p.m., Big 12 Now/ESPN+
Oklahoma at Baylor, 7 p.m., Big 12 Now/ESPN+
Wednesday
Texas Tech at Texas, 7 p.m., LHN
TCU at Kansas, 7 p.m., Big 12 Now/ESPN+
Saturday
Kansas at Texas Tech, 2 p.m., Big 12 Now/ESPN+
Baylor at Oklahoma State, Big 12 Now/ESPN+
TCU at Texas, 4 p.m., LHN
Iowa State at West Virginia, 5 p.m., Big 12 Now/ESPN+
Sunday
Oklahoma at Kansas State, 1 p.m., ESPNU/ESPN+
Links to Use
Rankings
AP Top 25 | USA Today Coaches | NCAA NET
Team Schedules, Results
Baylor | Iowa State | Kansas | Kansas State | Oklahoma | Oklahoma State | TCU | Texas | Texas Tech | West Virginia
Signing Classes for 2023
Baylor | Iowa State | Kansas | Kansas State | Oklahoma | Oklahoma State | TCU | Texas | Texas Tech | West Virginia
Tournaments
Big 12 Women's Tournament | NCAA Women's Tournament
Bracketology
You can find Matthew Postins on Twitter @PostinsPostcard