Big 12 News
West Virginia Football Player Upset Team is Selling His Jersey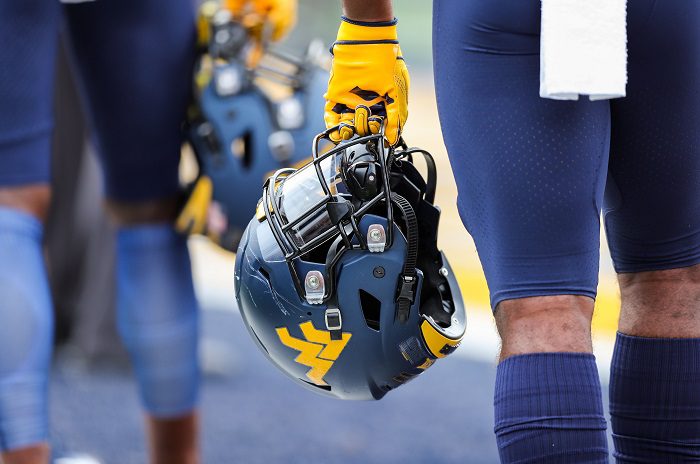 Every athletic program is trying to figure out how to raise more money to pass it on to its student-athletes, especially those in the revenue sports, as Name, Image and Likeness continues to take over the sport.
In West Virginia, the Mountaineer Athletic Club, says on its Twitter profile it, provides, "the resources to enrich the lives of West Virginia student-athletes as they strive to reach their full potential."
With that being said, they ended up auctioning off West Virginia football players' Country Roads uniforms over the weekend, which didn't sit well with all the players.
Offensive lineman Zach Frazier shared his frustrations on Twitter when he saw this post, and wrote the following, "I play my heart out for this state. I'm sick right now. I would've paid way more than $600 for my own uniform! I wish I would've known! I'll play double to whoever bought it! Please reach out."
Frazier was a First-Team All-Big 12 player in 2022 after starting 12 games at center and was also an Academic All-Big 12 selection. He's already been named to the 2023 ESPN way-to-early All-America Team.
The West Virginia native did see his jersey sell for $600. Jerseys on the website sold for between $400 and $900.