Oklahoma Sooners
Patrick Mahomes Calls Texas High School Football 'The Best in the Country'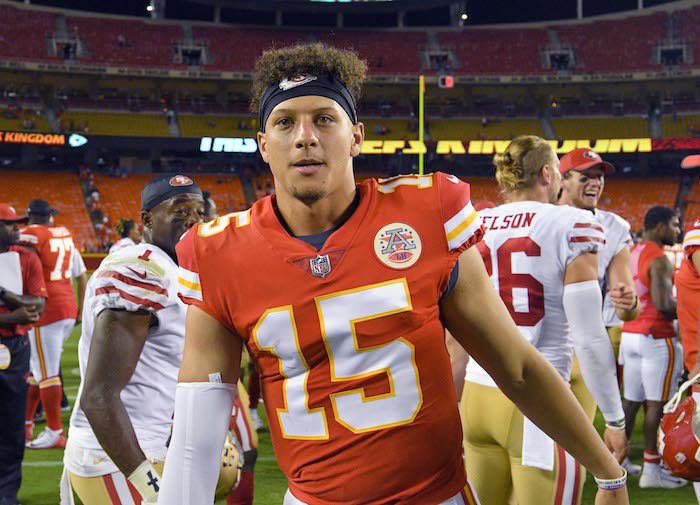 Texas high school football has always been played at a different level. There are several high schools in the state of Texas that have football meccas for stadiums, some nicer even than Division-I programs across the country.
People in the Lone Star state just take football more seriously than in most other places across America, which is why we see so many college and NFL stars come out of Texas.
Two of those stars, Patrick Mahomes (Whitehouse HS) and Jalen Hurts (Channelview HS) will face off against one another in Super Bowl LVII on Sunday.
This quarterback matchup will be the youngest in Super Bowl history, with a combined age of 51 years and 337 days. Mahomes, 27, has already played in five AFC Championship games and now three Super Bowls. Hurts, 24, is playing in his first Super Bowl and just won his first NFC Championship.
So, what prepared these young quarterbacks to play at such an elite level at such a young age? If you ask Patrick Mahomes, it goes all the way back to the beginning.
"I always say Texas high school football is the best in the country," Mahomes said at Super Bowl LVII media availability. "The way that we put people out at every single position. The way high school football is talked about and played and how many people show up to the games; it's the best high school football in the country. I'm glad that we're on the national stage now, and you've got two guys from Texas that want to go out there and win a football game."
Mahomes and Hurts will face off against one another this Sunday, with kickoff slated for 5:30 p.m. CT. Hurts' Eagles are currently favored to win the game by 1.5 points, according to oddsmakers.