Cincinnati Bearcats
Travis Kelce Shows Love for Cincinnati: 'Anyone That Has a Problem With it, Fight Me'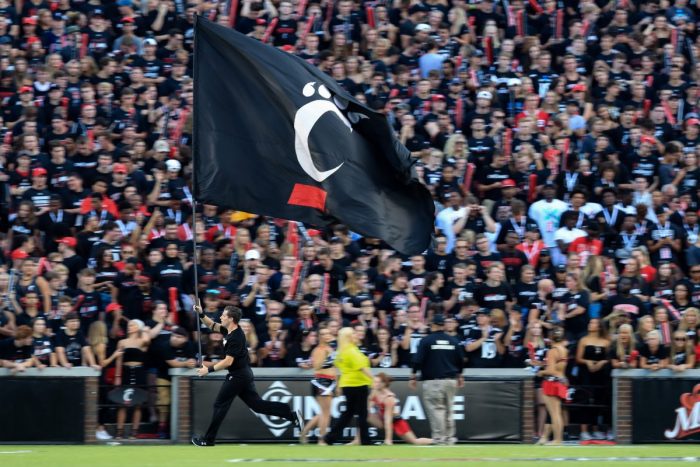 Kansas City Chiefs tight end Travis Kelce has long been the standard at his position in the NFL and is also one of the brightest personalities in the sport.
Before he became the best tight end in the game, Kelce was a tight end at the University of Cincinnati, playing alongside his brother, Jason Kelce. Jason, who is now an All-Pro center for the Eagles, played at Cinci from 2006-2010, overlapping with Travis' career there from 2008-2012.
Now, the two will face off against one another in Super Bowl LVII, with football's most prestigious trophy on the line.
Ahead of the game this weekend, Travis Kelce met with the media and somebody amongst the reporters was wearing some Cincinnati gear of some sort, eliciting this response from Kelce.
"The Nati, baby, I see you rocking it" Kelce said with a smile. "Go Bearcats. Anybody that has a problem with it, fight me. It's all about Cincinnati, I love it. I've always been extremely prideful about coming from the University of Cincinnati. I finally got my diploma. I try and help out as much as I can back at the university when I can. I just miss being around all those players that I played with and all the people that I met along the way that have always been in my corner throughout the ups and downs of life.
"Shout out to the Bearcats. You guys are well-represented this Sunday."
The Kelce brothers will face off against one another this Sunday, with kickoff slated for 5:30 p.m. CT. Jason Kelce's Eagles are currently favored to win the game by 1.5 points, according to oddsmakers.