Oklahoma Sooners
Oklahoma Leads the Way With Most Players in Super Bowl LVII Roster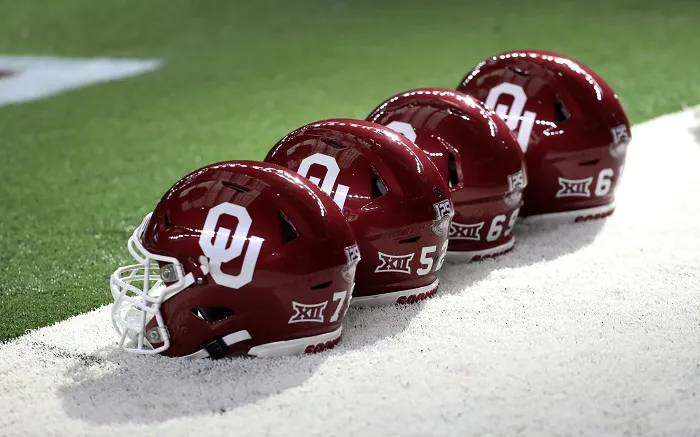 Super Bowl LVII is set for Sunday, February 12, with the Kansas City Chiefs and the Philadelphia Eagles battling for the Lombardi Trophy.
Among the Super Bowl team rosters are some of the best players at their respective positions in the league. Lane Johnson. Creed Humphrey. Jalen Hurts. Orlando Brown. All of these men are major reasons why their teams are playing for the most prestigious trophy in football on Sunday, and all of them were Sooners at the previous level.
The Oklahoma Sooners have six active players in Super Bowl LVII, the most of any school in the nation. Here's a list of the players from OU that will suit up for the biggest game of the year on Sunday.
Sooners in the Super Bowl
Jalen Hurts, QB, Philadelphia Eagles
Lane Johnson, RT, Philadelphia Eagles
Creed Humphrey, C, Kansas City Chiefs
Orlando Brown, LT, Kansas City Chiefs
Blake Bell, TE, Kansas City Chiefs
James Winchester, LS, Kansas City Chiefs
Oklahoma's six active players in the Super Bowl helps bring the Big 12 total to 11 players, which ranks third among all conferences behind only the SEC (21) and the Big Ten (16).
Kickoff is slated for 5:30 p.m. CT on Sunday with the Eagles currently favored by 1.5 points.