Trending Now
San Diego State University Pending Research One Status Amid Expansion Talks: Report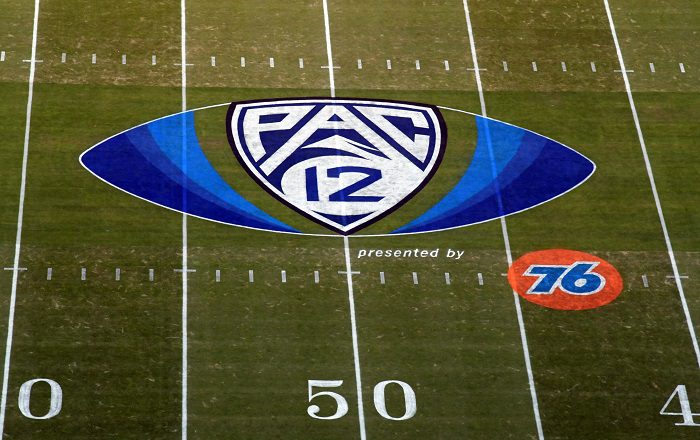 San Diego State is shaping up to be a life vest of sorts for the Pac-12 Conference, and it appears that it is taking the necessary steps to elevate to "Power Five" status.
In a tweet from CBS Sports' Dennis Dodd, it was reported that San Diego State University is now a pending Research One status.
Here's a look at Dodd's tweet, a reply from SDSU president Adela de la Torre regarding the pending status.
In case you have a hard time reading the excerpt, we took the liberty of transcribing it for you here.
"It is no surprise that San Diego State University is among the top contenders for a Power 5 opportunity. We are incredibly well positioned, given the academic performance and diversity of our students, our investment in athletics, our research enterprise and impact, and our presence in one of the largest media markets in the west. Southern California has an incredible depth of athletic talent to pull from, which is also a critical asset to any Power 5 conference.
"SDSU has been pushing collegiate athletics forward at the same time it is increasing diversity, student achievement and expanding, both within our region and internationally. Our 5-vear strategic plan is clear about our desire to become "a premier public research university," especially within our federal designation as both a Hispanic-serving Institution (HSI) and Asian American and Native American Pacific Islander-Serving Institution (AANAPISI). This pursuit of "RI" classification drives opportunities for our students, our partnerships with private enterprises, and our region's economic development.
"Today, SDSU is at a once-in-a-lifetime moment to become an R1 University – we are already in the top 8% of research activity nationally. Notably:
In 2022, we generated $164.5 million in research grants, a new record for our university and for the California State University (CSU) system, of which we are a part.
SDSU already offers 23 joint doctoral programs and the CSU Board of Trustees just approved sponsored legislation to expand our authority to provide independent doctoral degrees.
"Looking ahead, SDSU Mission Valley – and more specifically, the university's future Innovation District, which is adjacent to the new Snapdragon Stadium in Mission Valley – is an unprecedented opportunity for expanding industry partnerships and growth for our research enterprise. While propelling our quest for enhanced research activity and RI classification, it also is forecasted to generate an additional $3 billion annually for the regional economy, support 17,000 new jobs and expand SDSU's enrollment by up to 15,000 new students.
"There is no question that joining a Power 5 conference would expand SDSU's impact even further, due to the enhanced academic collaborations that would naturally develop between our Association of American Universities (AAU) partners in the conference."
The last paragraph is what sticks out to me. Eight of the existing 10 universities in the Pac-12 are members of the Association of American Universities (AAU), which means reaching that level of academic prestige would undoubtedly make SDSU more attractive as an expansion partner for the Pac-12.
It has been reported by multiple sources that Pac-12 commissioner George Kliavkoff has already toured San Diego State's campus amid expansion talks and is reportedly set to do the same with SMU.
The wheels of expansion are turning, and it appears that San Diego State is doing what is necessary to make itself as attractive of a candidate as possible. The Aztecs have wanted to be a part of the Pac-12 for years, and it now appears they might get their chance, if the conference wants to hang on to what it has now.
You're move, Pac-12.