Big 12 News
Kansas AD Travis Goff Discusses Future Renovations for Allen Fieldhouse, David Booth Stadium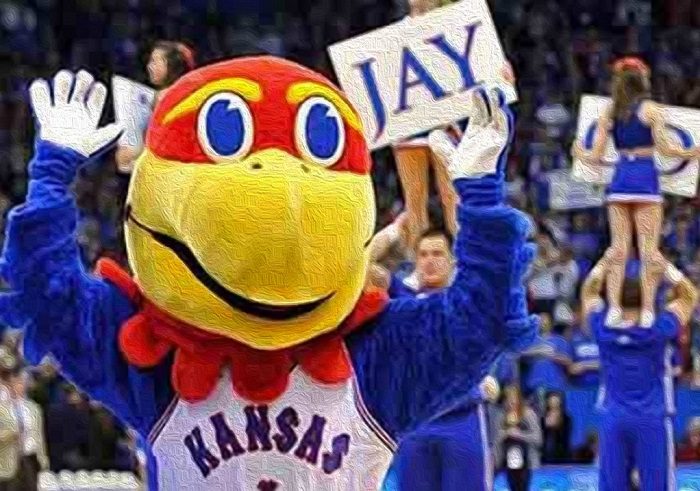 Kansas Athletics announced in 2022 the "11th and Mississippi Project," which includes total transformations to the athletic facilities in Lawrence.
This week, Kansas athletic director Travis Goff spoke about some of the renovations coming to both David Booth Stadium and Allen Fieldhouse.
The renovations go hand-in-hand with Lance Leipold's contract, which will keep him in town through the 2029 season. One clause in the contract states that if KU has not made "meaningful and substantial" progress towards renovating the football complex by July 1, 2023, Leipold's buyout (valued at $12.5M) will be waived and Leipold can leave without paying anything.
"We really had a commitment to making sure there was something tangible to demonstrate (to) our current program, our current team," Goff told the Kansas City Star. "What can we do in the Spring and Summer of '23 so our guys have the chance to feel that investment and feel that commitment when they get here for July or August (to) report for camp."
In 2022, Kansas reached its first bowl game in 13 seasons, and under Leipold has shown signs of life as a football program for the first time in over a decade.
"It's been a great facility since it was built and open, but certainly there needs to be modernization; there need to be upgrades and the total evaluation of the efficiency of Anderson," Goff said.
In his interview with the Kansas City Star, Goff said that there will be a visual representation of what is to come in Lawrence later this year, but one thing is certain: David Booth Kansas Memorial Stadium will still serve as the site for KU's seven home games in 2023, regardless of whatever work is being done.
"You have to navigate whole aspects with procurement of material, of the construction process," Goff said. "In our case, … I'm not interested in picking up and moving this football team and football program to a different site to play a season or seasons, so to speak. "I think it's really disruptive to the guys and it gets really disruptive to the building of Kansas football. So for us, that means where we are going to have to sequence the construction. We are going to have to find a way to play through it."
When all is said and done, Goff expects Kansas' facilities to be among the best in the nation.
"What I was starting to see take shape is an operations building and complex that can rival just about anything out there," Goff said. "The facility aspects will be world-class and the location in combination (with) that means this will be something … that will rival anything in the country."
Allen Fieldhouse is another animal entirely, as it is one of the most historic college basketball venues in the nation. Updating the facilities is vital to staying relevant in the future, but keeping the charm that make Allen Fieldhouse special is also key. That is the main concern for Goff in upgrading the facility moving forward: finding a balance between modernization and what separates The Phog from everywhere else in terms of historical relevance.
"We made sure we are looking at it from … a 2030, 2040 kind of lens, if you will — what should be the future of Allen Fieldhouse if you fast-forward 20, 25, 30 years down the road," Goff said. "I think that's exciting to think about. "The challenge and the opportunity, of course, is how do we retain the incredible character, history and tradition of Allen Fieldhouse while making it a better fan experience? I am confident we are going to find the right balance there."
At the end of the day, Goff says that it is the teams and the fans that make The Phog special, and the notion of Allen Fieldhouse not needing renovations can't hold KU back from improving on the building itself.
"It's an amazing building; there's no more history-rich venue in the country," Goff said. "We've got to be honest about it, too. What makes Allen Fieldhouse special? It's the teams that have come through here and performed at the level they've performed. "The coaches that have built the most tradition-rich basketball team in the country and, of course, its 16,000-plus people night in and night out. That's a pretty good formula for the best sports venue in the country. If you allow yourself, you can get comfortable with those 'knowns.' … You can kind of gloss over, 'Well, do we need to invest in the actual facility? Do we need to think about what the future looks like?'"