Big 12 News
Texas, Oklahoma Tout Move to SEC on Social Media: Look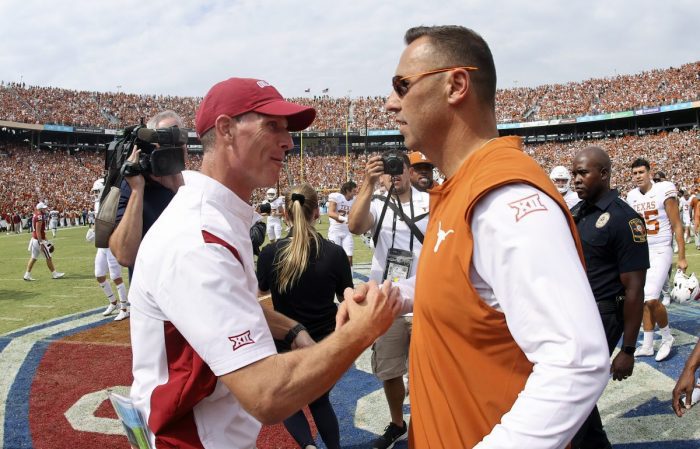 Texas and Oklahoma may not have trumpeted the release of the Big 12 football schedule, but both schools were in quite the hurry to announce their departures for the SEC.
Once the Big 12 announced the move on Thursday evening, both dropped social media splashes touting their moves to the SEC in 2024.
Texas dropped its post on Twitter first.
Then came Oklahoma.
The announcement came after talks between Texas, Oklahoma, the Big 12, Fox and ESPN appeared to reach a dead end during meetings in Dallas-Fort Worth last week.
Ultimately, Texas and Oklahoma will give the Big 12 $100 million for an early exit, and the majority of the money will go to the eight legacy members to make up for revenue lost in 2024.
When the Big 12 released its much-anticipated football schedule, each of the league's teams made it the lead story on its web site. Each of the league's teams dropped something on social media — with the exception of both Oklahoma and Texas.
Neither had a lead story, a schedule graphic or an updated schedule page.
A check of Oklahoma site on Thursday showed that the Sooners had poster their 2023 schedule. Texas still had not.
With the agreement, the Big 12 will play as a 14-team league in 2023-24, with BYU, Houston, Cincinnati and UCF joining the league on July 1, 2023. The Big 12 will be a 12-team league in 2024-25.
You can find Matthew Postins on Twitter @PostinsPostcard