Big 12 News
Collin Klien to Remain With K-State Despite Notre Dame Interview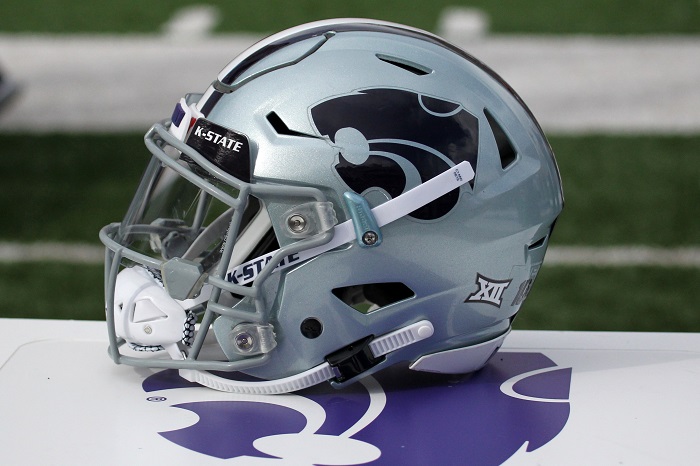 As recently as Thursday evening, Kansas State offensive coordinator Collin Klein was reportedly in conversations with Notre Dame to take the same position in South Bend, Indiana.
According to several reports on Friday morning, however, Klein will remain with the Wildcats despite the conversations and an interview with the Irish.
ESPN's Heather Dinich was the first to break the news, and did so via Twitter just after 8:00 a.m. CT on Friday morning.
This is fantastic news for Kansas State fans, as Klein's decision to stay with his alma mater despite interest from a more "prestigious" school is something that we just don't see anymore in today's cutthroat business that is college football.
To make this victory even sweeter, it appears that Notre Dame was not the only team beating down the door in Manhattan to get a look at Klein.
According to Kellis Robinett of the Wichita Eagle and the Kansas City Star, Klein was a hot commodity in coaching circles this offseason. "Over the last 24 hours I was told Alabama, Texas A&M and others also showed interest in him on top of Notre Dame," Robinett said in a tweet. "He is currently making $600,000 with the Wildcats. I imagine he's in for a raise."
Kansas State ranked 41st nationally in total offense last season, averaging 418.8 yards per game, and 37th nationally with 32.3 points per game in 2022. In Klein's first season as OC, K-State was 15th in rushing offense (208.3 yards per game) and won its first Big 12 title since 2012, when Klein was playing quarterback for Bill Snyder.
If Klein's unit can improve in his second year at the helm, he might very well be a candidate for some head coaching vacancies going forward.