Oklahoma Sooners
ESPN's Greg McElroy Gives Brent Venable an 'F' For First Season at OU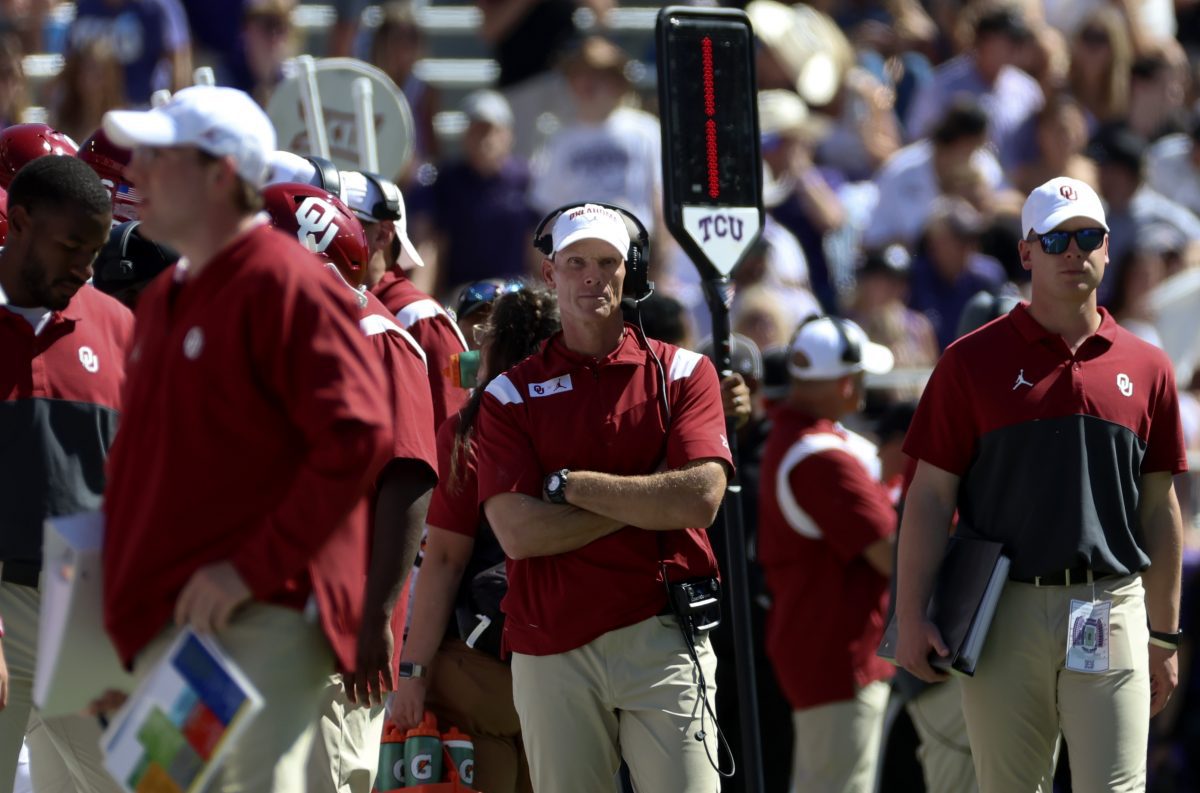 An F on the report card is something no one wants to see. ESPN's Greg McElroy graded Oklahoma Sooners head coach Brent Venables with an F for his first season as head coach in Norman.
Venables took over for former head coach Lincoln Riley, who left for USC, following the 2021 college football season. Venables had a rocky first season with the Sooners as they quickly dropped from being a top team in the nation to a middle-of-the-pack Big 12 team.
McElroy spoke on AlwaysCollegeFootball discussing the underwhelming program in year one by saying, "Brent Venables also received an 'F'. I didn't want to give him an 'F' to be honest with you because I felt like there were two things that happened with him that were kind of out of his control. Quarterback injury, for instance, was a difficult situation. I don't want to give any of these guys an 'F' to be honest with you like I love all these guys and I want the best for them."
"But it was a difficult spot for Venables, but we were told last year that he was actually an upgrade to Lincoln Riley. Lincoln Riley had "lost control" of the program that they didn't defend and I was told countless times that he was going to be better."
While Venables did have some unforeseen setbacks, the team was underwhelming at every level. The Sooners finished the season off with a record of 6-7 overall, and 3-6 in the conference, which was good for eighth place in the Big 12.
While it's been easy to crack jokes about Venables' program this past season, he will be tasked with taking a step forward before their departure to the SEC. Oklahoma finished 2023 with the fourth-highest ranked recruiting class in the country behind fellow Big 12ish conference member Texas, then Georgia, and Alabama, according to 247Sports.
With players like five-star quarterback Jackson Arnold, five-star pass rusher Adepoju Adebawore, and five-star safety Peyton Bowen set to join the roster in the fall, you have to like Venables' chances.
The Oklahoma Sooners kick off their season on September 2nd against Arkansas State, and Big 12 play starts on September 23rd on the road against new addition Cincinnati.