Baylor Bears
Three Thoughts on Oklahoma State's 77-56 Win Over Baylor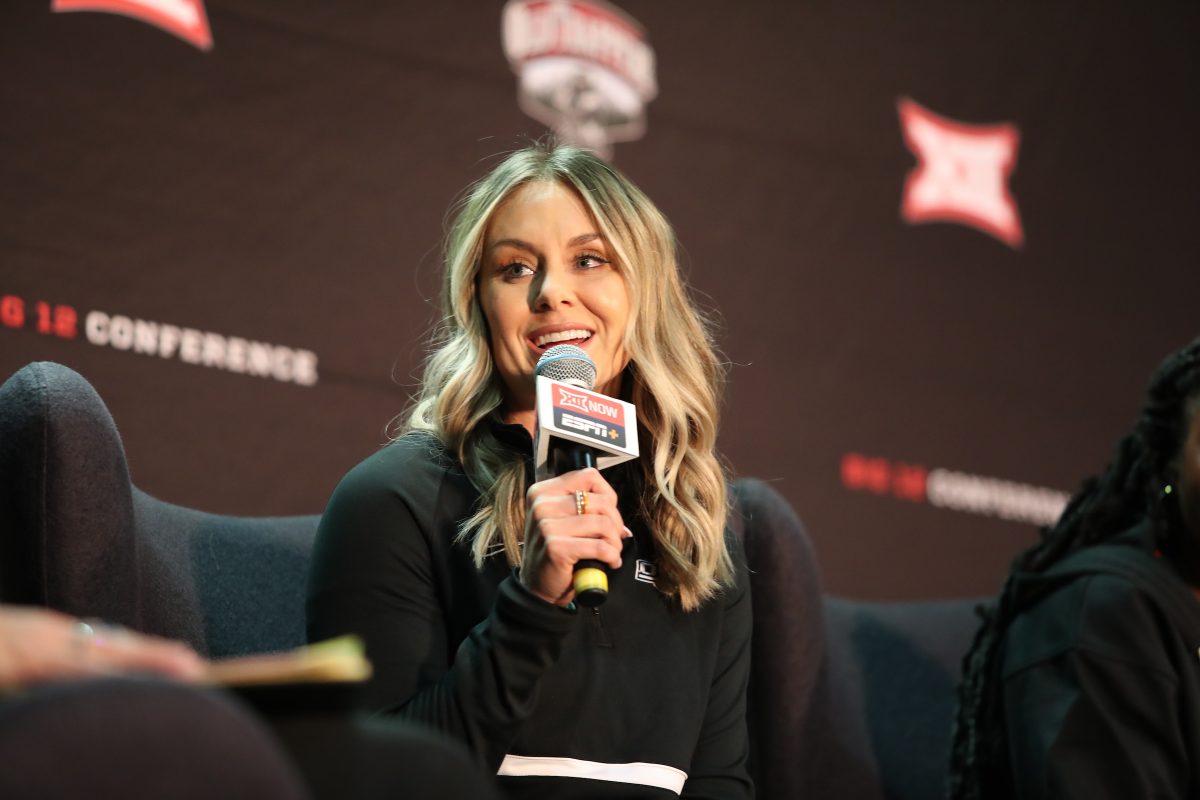 STILLWATER, Okla. — The Oklahoma State Cowgirls beat the Baylor Bears, 77-56, in a Big 12 women's basketball matchup at Gallagher-Iba Arena on Saturday. Here are three thoughts on the game.
Oklahoma State (17-7, 8-5 in Big 12) won its fourth game in a row and moved into no worse than a tie for third place in the Big 12. The Cowgirls were picked to finish ninth in the league in the preseason Big 12 poll.
Baylor (16-8, 7-5 in Big 12) has lost two straight games but remains in no worse than fourth place in the Big 12 standings.
How Oklahoma State Won
There are plenty of areas to focus on, but the 3-point shooting of Lior Garzon and Anna Gret Asi was a clear differentiator. At one point in the third quarter the pair were 8-of-13 from the 3-point line and the rest of the team was 0-for-4.
That was the point the game was basically done. Gret Asi and Garzon made back-to-back 3's with less than three minutes left in the third quarter to give Oklahoma State a 56-36 lead. There was no coming back from that for Baylor.
Garzon finished with 14 points and Asi finished with 15 points. Guard Naomie Alnatas added 13 points. Guard Terryn Milton dropped in 14 points. Forward Taylen Collins had 11 points and 13 rebounds.
As for other factors, OSU's defensive energy was great the entire game, especially to start the third quarter. The Cowgirls limited turnovers (10) and scored 15 points off of Baylor's 19 turnovers. Oklahoma State even had a clear edge in the paint, scoring 42 points to Baylor's 20.
How Baylor Lost
In short, nothing really worked for Baylor on Saturday. From the start — when the Bears fell behind 8-0 — the execution was lacking. Too many missed defensive assignments inside. Too many errant passes led to 10 first-half turnovers. The shooting was well below what the Bears needed to get back into the game. It was quickly apparent that the team that scored 92 points against Oklahoma earlier in the week was still in Waco.
Even in the third quarter, when one would have expected the Bears' energy level to be higher than OSU's, it didn't show. The Cowgirls were the aggressors in the first five minutes, a time when every coach tells the team that's behind has to be aggressive. But with less than three minutes to play in the third quarter the Bears were down 20 after cutting it to as little as 12 points. Baylor coach Nicki Collen's frustration was evident as she scribbled and wiped plays off her board.
It was, in short, one of those games, and in a week in which Baylor lost to Oklahoma at home, the timing couldn't have been worse.
Forward Caitlin Bickle — who scored 31 points against Oklahoma earlier this week — ended up with 16 points and 13 rebounds. Sarah Andrews, who is Baylor's leading scorer this season, ended up with just 11. Bella Fontleroy added 11 points and 10 rebounds. Darianna Littlepage-Buggs, the reigning Big 12 Freshman of the Week, had an off-game scoring just two points and five rebounds.
How Big Was This For OSU?
The Baylor-Oklahoma State series has been one-sided for a long time. All-time, Baylor had won 48 of the 60 meetings going into Saturday's game. When Oklahoma State beat Baylor in January in Waco, the win snapped a 14-game OSU losing streak. It was also the first time OSU had won in Waco since 2008.
After Saturday's win, Oklahoma State swept Baylor for the first time in the 10-team, double round-robin era of Big 12 basketball. It gives the Cowgirls their first winning streak over Baylor since 1999-2000, when the Cowgirls won three straight over the Bears. In fact, 1999 was the last time the Cowgirls beat the Bears twice in a season. Both were regular-season games and they just happened to play each other twice in league play.
The Cowgirls are trying to get into the NCAA Tournament. This is their fourth Quadrant one win in NCAA NET and their fifth win over a team that has been ranked in the Top 25 or received votes in the Top 25 this season.
If you ask me, they should be dancing in March.
You can find Matthew Postins on Twitter @PostinsPostcard