Big 12 News
Bob Huggins Seems to Blame WVU's Road Struggles on Difficult Travel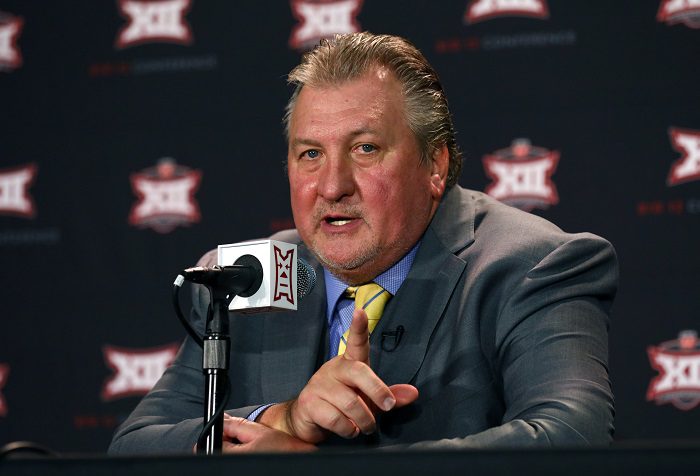 The Mountaineers are in an interesting place in the Big 12 Conference. Bob Huggins' group fell to No. 5 Texas on Saturday 94-60, which dropped his team to 15-10 overall and 4-8 in league play. They appear to be in the NCAA Tournament as of now, but that can change quickly.
After getting crushed by Texas by 34 points on Saturday, head coach Bob Huggins spoke on the schedule and cited distanced traveled as a key issue for the Mountaineers as to why WVU is 1-5 in Big 12 play on the road.
Huggins' words read a bit backhandedly almost as if he is blaming how far Morgantown is from each other school as the reason for lack of energy and performance fatigue. In reality, the Mountaineers have failed to show up in key games this season, most recently being blown out against Texas after the team seemed to gain momentum following an upset win over 11th-ranked Iowa State.
Huggins' group cannot afford any more losses like this if the topic of motivation, traveling, and performance fatigue are starting to spiral. The squad has an opportunity to rebound against a tough Baylor team that's ranked 14th in the nation, oh, and they are playing them at home. No excuses.