Big 12 News
Watch: Oklahoma Football, Alabama Football Release Joint Jalen Hurts Support Video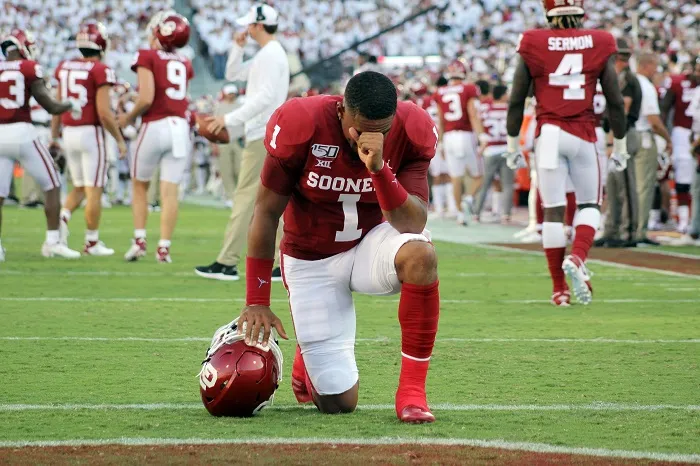 Jalen Hurts is taking on Patrick Mahomes and the Kansas City Chiefs in the biggest game of his life, Super Bowl 57. The former Sooners and Crimson Tide quarterback has been the recipient of tons of arguments over which college gets the right to claim Hurts, but in leading up to the big game, the two programs have come together.
Alabama and Oklahoma joined forces to support Hurts ahead of his matchup with fellow Big 12 product, Patrick Mahomes in a Tweet that reads, "It's not about where you came from, it's about where you're going. From two Crimson schools, good luck in the Super Bowl."
The kind words are accompanied by a highlight video that shows different highlight clips from his time in Athens and in Norman, overlaying audio from doubters like Stephen A. Smith, Shannon Sharpe, and Skip Bayless, followed by a powerful quote from Hurts.
In the outro of the video, Jalen Hurts can be heard saying, "I had a purpose before everybody had an opinion."
Jalen Hurts has been the underdog his entire life and for once, he's the favorite. The Eagles are favored by 1.5 points courtesy of DraftKings Sportsbook, and while many believe this game is going to test Hurts and the Eagles unlike they have been tested all year, Hurts is primed and ready for the moment.