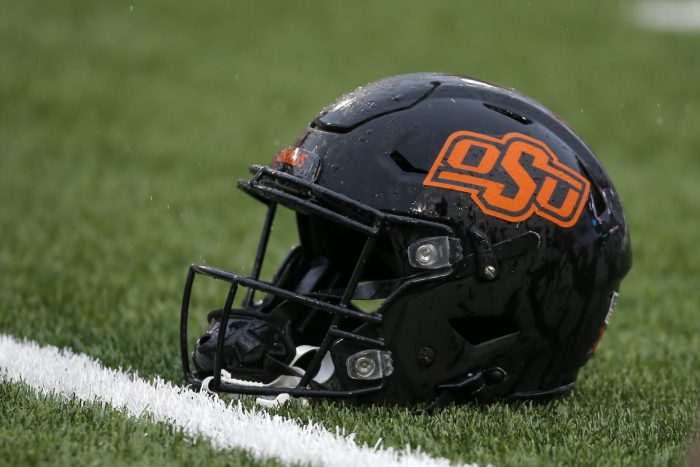 On Sunday night, Patrick Mahomes led the Kansas City Chiefs to a 38-35 victory over the Philadelphia Eagles in Super Bowl LVII, but one of the biggest stories of the night was issues with the field surface.
The field was made up of a brand new experimental "turfgrass" that was designed by Oklahoma State University, and it didn't exactly live up to the hype.
Throughout the game, players were slipping and sliding like the field was covered in Crisco, and it didn't take long for Twitter to find out where the $800,000 field was designed.
Naturally, Oklahoma State sent out a preemptive tweet about how the Super Bowl is being played on their turfgrass, which gave social media all the ammunition that it needed.
Here's a taste of the madness that ensued following player after player slipping and falling.
Luckily for Oklahoma State, the officials bailed them out as the biggest controversy of the game as a questionable defensive holding call that essentially ended what was destined to be an overtime thriller of a football game. Either way, it appears that nobody suffered any major injuries from the turf issue, and the more consistent team of the night won the game.