Baylor Bears
Texas No. 1 in Big 12 Women's Basketball Power Rankings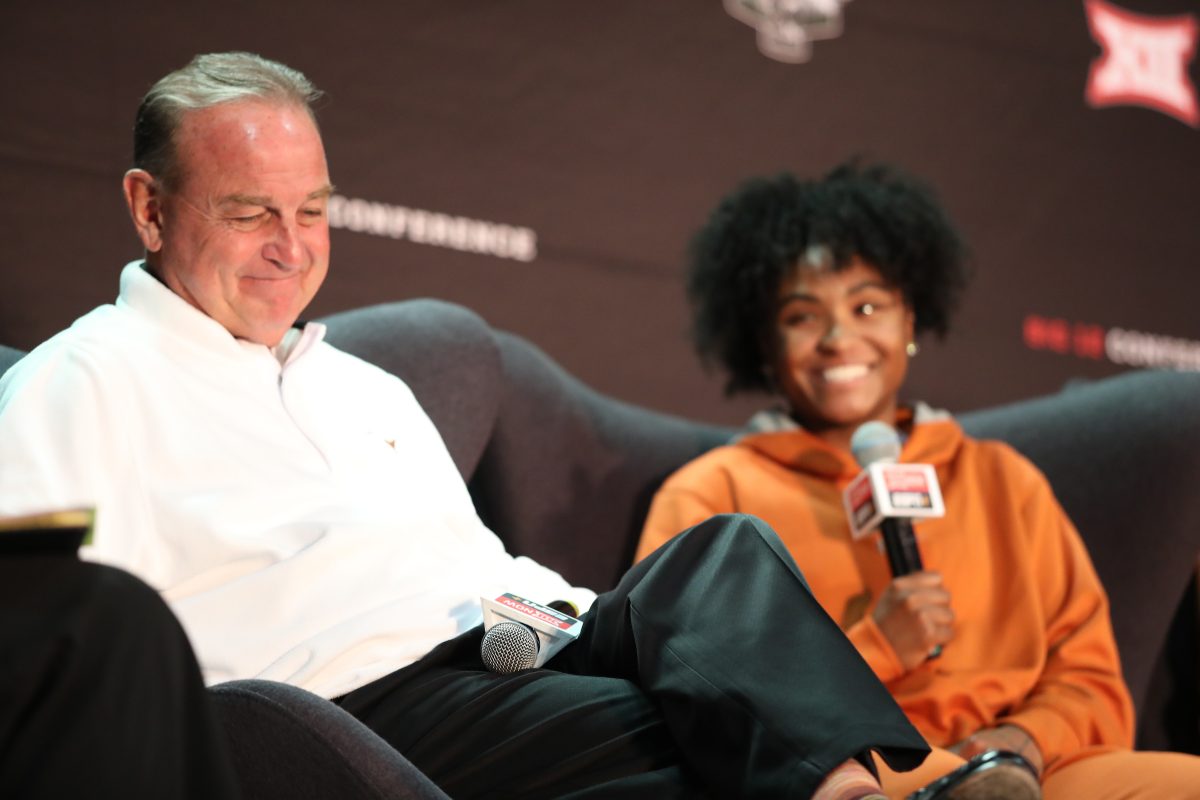 The Texas Longhorns are No. 1 in the Heartland College Sports Big 12 women's basketball power rankings after the sixth full week of Big 12 Conference action. Our Power Rankings appear every Monday.
Check out Heartland College Sports for men's and women's basketball coverage every day, including our thoughts on big games, the previous week's action, our weekly schedules, and daily fantasy lineups as we march toward, well, March.
1. TEXAS (20-6, 11-2: Last Week — 1)
Texas has won seven straight and nine of its last 10. Rori Harmon sets the pace but DeYona Gaston might be having the best season on the team. It's not an easy stretch to finish, with games against Iowa State, Oklahoma, and Baylor. But the Longhorns have the inside track to win the Big 12 regular-season crown with three weeks left.
2. OKLAHOMA (20-4, 10-3: Last Week — 2)
Oklahoma has won four straight games since losing two straight to Texas and Iowa State, and that's the difference between the Sooners being tied or in the lead in the Big 12. Assuming the Sooners win the next two (vs. Texas Tech, at Texas), the Feb. 25 game with Texas is for the Big 12 regular-season title, if everything holds. Forward Liz Scott gives these Sooners much more than she gets credit for.
3. OKLAHOMA STATE (18-7, 8-5: Last Week — 5)
The Cowgirls have won four straight and five of their last six. They just drove Baylor at home. They're an NCAA Tournament team — it's that simple. You get distracted by the offense, led by Naomie Alnatas, Taylen Collins, and Lior Garzon. But there is far more emphasis on defense in Stillwater than the box score leads you to believe. They're third in the standings. The Cowgirls are playing like it, too.
4. WEST VIRGINIA (15-8, 6-6: Last Week — 6)
Just when I think the Mountaineers are petering out, they beat Iowa State at home for a second-ranked win this season. That snapped a three-game losing streak. If WVU can scrape out three more wins before Kansas City finishes 9-9 in Big 12 play, and then win another at the Big 12 Tournament, that MIGHT be enough to go dancing.
5. BAYLOR (16-8, 7-5: Last Week — 3)
Baylor lost in overtime to Oklahoma and then got its "butt kicked" by Oklahoma State. Those aren't my words. Those are coach Nicki Collen's words. The streak of Big 12 regular-season titles appears to be at an end. This season displays a program in transition. I think Collen will get the Bears where she wants them — and where they were. But it will take time.
6. KANSAS (16-7, 6-6: Last Week — 7)
Kansas has won its last two games, but the opponents were TCU and Texas Tech. If you're a tournament-bound team — and the Jayhawks look that way — those are games that must be won. Kansas has an outside shot at 20 wins before its gets to Kansas City.
7. IOWA STATE (15-7, 7-5: Last Week — 4)
It's a steep drop, but it's warranted. ISU just isn't playing like itself right now. Not even the mid-week break helped, as Iowa State fell to West Virginia on the road. Ashley Joens can still get this team to the NCAA Tournament. But it's starting to look like its ceiling might be the tournament's first weekend.
8. TEXAS TECH (16-9, 4-8: Last Week — 8)
This past week was the time for the Lady Raiders to make a move if it wanted to get into the NCAA Tournament. Instead, the Lady Raiders lost both games. They've also lost five of their last six. The back half of the Big 12 schedule has not been good to Texas Tech the last two seasons.
9. KANSAS STATE (14-11, 3-9: Last Week — 9)
This is a fun team to watch, thanks to Gabby Gregory have a great season. But the fact is the Wildcats can't win consistently. There are enough chances to win enough games to get into the Women's NIT in March.
10. TCU (6-18, 0-13: Last Week — 10)
This is a bad week to have the mid-week break if you're TCU. Gives Horned Frogs athletic director Jeremiah Donati time to contemplate changes. It's looking more and more like a coaching change is coming.
You can find Matthew Postins on Twitter @PostinsPostcard