Big 12 News
Three Thoughts on AP Women's Top 25 Poll for Feb. 13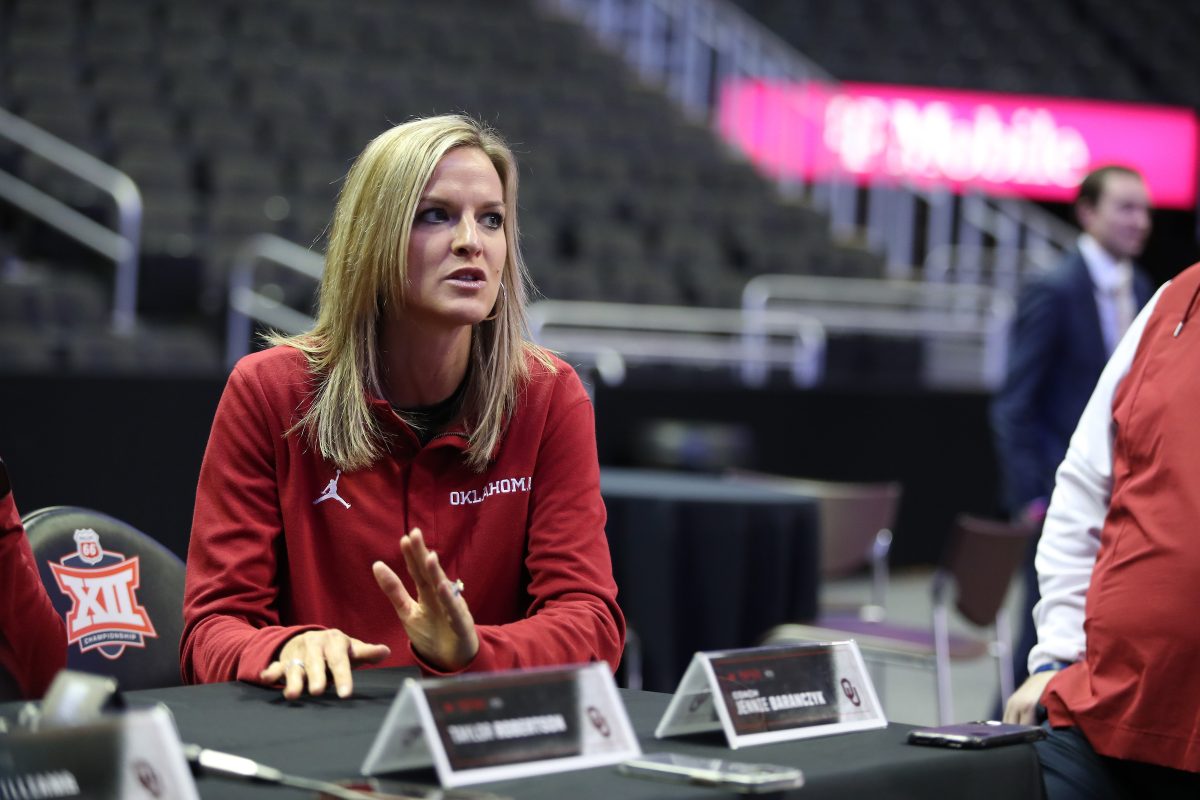 Three Big 12 teams are among the nation's best in the AP Top 25 Women's Basketball poll, released on Monday after last week's games.
Here are our three thoughts on the poll from a Big 12 perspective.
Looking Ahead to OU-Texas
All eyes are on that matchup between Oklahoma and Texas on Feb. 25, which could be for the Big 12 regular-season title. Entering this week the Sooners are No. 15 and moved up a spot, and the Longhorns are No. 17 and moved up three spots. Curiously, the NCAA tournament committee believes that the Longhorns are good enough to be one of the top 16 seeds in the tournament right now, while they didn't have Oklahoma in their seed preview last week. Texas won the first game when they played in Austin.
It's an interesting flip when you consider where the two teams are in the poll right now. But that game next week is starting to loom large, assuming both teams continue to win.
Iowa State Hangs In There
I honestly thought the Iowa State Cyclones would fall out of the top 25 This week. They're on a three-game losing streak and coming off a loss to West Virginia. The pollsters showed enough respect for the Cyclones to keep them in the Top 25, dropping them just one spot.
Now Iowa State gets Texas at home on Monday night and that's a great opportunity for the Cyclones to get back off of this losing streak and solidify their place in the Top 25. But a loss to Texas on Monday night might well signal that the Cyclones will drop out of the top 25 completely next week.
ISU is in a valley right now, but they're talented enough to fight their way out of it.
Oklahoma State Gets Votes
Like the Oklahoma State men, I was curious to see if the Oklahoma State women would start receiving votes in the top 25 poll after its recent hot streak. After handing Baylor a big loss in Stillwater on Saturday, Oklahoma State received 17 votes in this week's poll.
The Cowgirls are going to have to keep winning to get ranked in the coming weeks. There may not be enough runway for coach Jacie Hoyt and her Cowgirls to get into the Top 25 by the Big 12 Tournament.
But I'm not sure that matters at this point. The Cowgirls are an NCAA Tournament-bound team and Hoyt may end up being the conference coach of the year.
This Week's AP Top 25 Poll
No. 1 South Carolina, No. 2 Indiana, No. 3 Stanford, No. 4 Utah, No. 5 LSU, No. 6 UConn, No. 7 Iowa, No. 8 Maryland, No. 9 Duke, No. 10 Notre Dame, No. 11 Virginia Tech, No. 12 Michigan, No. 13 Ohio State, No. 14 Villanova, No. 15 Oklahoma, No. 16 UCLA, No. 17 Texas, No. 18 Arizona, No. 19 North Carolina, No. 20 Gonzaga, No. 21 Colorado, No. 22 Iowa State, No. 23 UNLV, No. 24 Florida State, No. 25 USC. Big 12 Teams Receiving Votes: Oklahoma State, 17.
You can find Matthew Postins on Twitter @PostinsPostcard.