Baylor Bears
Three Thoughts on Monday's Big 12 Men's Basketball Games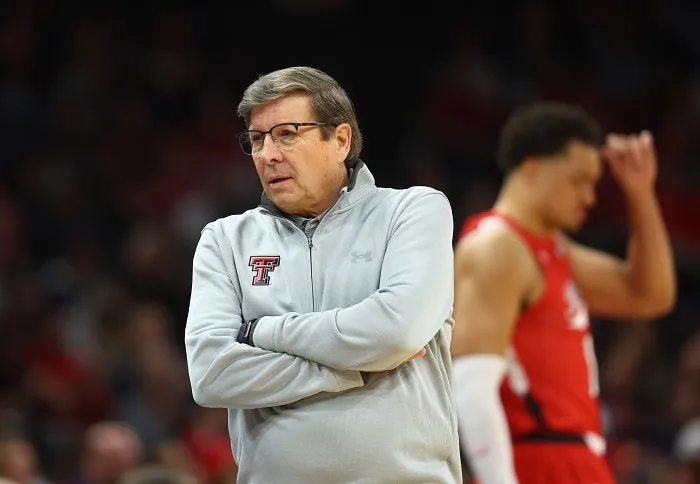 The Big 12 has two games on Monday night, with Baylor hosting West Virginia and Texas Tech hosting Texas. Here are three thoughts on the night.
Baylor Beats West Virginia
It was LJ Cryer. He was the primary reason Baylor (20-6, 9-4 in Big 12) won. The third-year player had 26 points. He had eight made field goals. All eight made field goals were 3-pointers. The Mountaineers simply had no defense for him.
It's the difficult part of facing Baylor and its highly efficient perimeter offense. If it's not Keyonte George, it's Adam Flagler, who scored 16 straight points against TCU on Saturday. If it's not Flagler, it's Cryer. And, by the way, Flagler had 13 points and six assists while George was held to six points. But the freshman grabbed nine rebounds. Johnathan Tchamwa Tchatchoua's comeback story continued with 11 points. Baylor also shot 51 percent as a team. That's hard to beat.
I guess WVU (15-11, 4-9) coach Bob Huggins is going to blame travel on this one, too? Fact is his best player, Erik Stevenson, didn't hit double figures for the third straight game. That's not sustainable for the Mountaineers if they're looking to make the NCAA Tournament. Emmitt Matthews Jr. had 17 points and Joe Toussaint had 11. The Mountaineers shot all right (45.3 percent). WVU also got 18 points off Baylor turnovers.
But what do you do when one guy hits eight 3-pointers?
Texas Tech Upsets Texas
Texas Tech has three Big 12 wins. All three have been at home. All three are over ranked teams. All three have come after losing their first seven games to ranked teams.
I don't know what you should do with that information.
Tech (14-12, 3-10) did a lot right in the 74-67 win over the No. 6 Longhorns. De'Vion Harmon had 21 first-half points and scored 25 points overall. Fardaws Aimaq (12 points, eight rebounds, three assists) played like the player the Red Raiders were hoping for before he got hurt. Jaylon Tyson had 19 points and was perfect from the free-throw line. Tech shot nearly 50 percent and owned the glass (41-29).
The Longhorns (20-6, 9-4) lost their second straight road game, with the first being at Kansas last week. Marcus Carr had 23 points while Dylan Disu had 11. Texas shot just 37 percent and the Red Raiders defense flustered them at times. The good news is that Carr has come up gangbusters in the Longhorns' last two road games. The bad news is the Longhorns need more than Carr in those situations.
The Big 12 Race Tightens
Well, it's all fun and games until there's a three-way tie for first place.
Baylor wins, Texas loses and now it's the Bears, the Longhorns and — oh yeah, Kansas — in a three-way tie for first place with four losses each.
Monday's events tightened the race considerably. Now Kansas State, Iowa State and Oklahoma State are all a game back. Oklahoma State gets Kansas at home on Tuesday, while Kansas State is at Oklahoma on Tuesday. Then, Iowa State faces TCU on Wednesday.
This conference is brutal and it's beautiful all at the same time.
You can find Matthew Postins on Twitter @PostinsPostcard