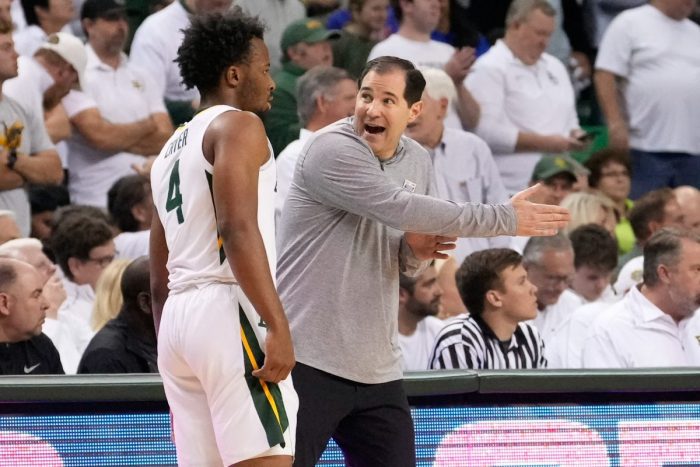 The Big 12 is one of the top Conferences in college basketball and contains some of the most well-known sides in the sport. Two of the very best, in the form of Baylor and Oklahoma State, will be battling it out in their upcoming game on February 28th, 2023.
But what can we expect to see in this contest?
Plenty of Bets to be Made on Game
Although we will look at the game itself in more detail below, what to expect also takes into account how fans will interact with it. A good example of this is the number of bets that could be placed on each side to win, in states where gambling is legal.
This is not just in the US either¾Canadian college ball fans may also get in on this when watching the game. If you are betting from Canada, check the bet99 reviews today to find the best online sportsbook to wager with.
Baylor Looking to Carry on Fine Season
Anyone who has been following college basketball this year knows what a great season Baylor have had overall. They are riding high in the Big 12 and are vying with Texas to take the top spot come season end. This should leave them extra motivated to do well against Oklahoma State.
Baylor will also be confident coming into this game due to how well they have been playing overall, and also due to beating Oklahoma State 74-58 in mid-January. Adam Flagler could be a key player for Baylor and the team will certainly need his playmaking skills to succeed. Keyonte George could also be a vital player due to his shooting skills.
While there are reasons to back Baylor for the win here, it is no foregone conclusion. They will be the away side for this contest, and they have not always performed at their best when on the road. Away losses against Virginia and Marquette earlier in the campaign could point to trouble here.
Oklahoma State Will be Tough Test
While Baylor will be keen to carry on their great season in this game, they might not have it all their own way. Oklahoma State are the home side after all, and they are no pushovers at the Gallagher-Iba Arena. This venue has seen them grab excellent wins against Memphis (82-60) and Texas Tech (71-68) in recent weeks.
With March Madness coming up, Oklahoma State could be in need of a victory. This could see them extra fired up to take home the points and boost their chances of being selected to take part.
7-foot 1-inch forward Moussa Cisse could be a standout player for them on the board, and his rebound talents could well prove pivotal. The side will also need Kalib Boone to bring his A-game and bag the points needed to emerge victorious.
Baylor vs Oklahoma State Game Preview
As the above shows, this should be an exciting game between two teams who are among the best in the Big 12. With Baylor keen to clinch the top spot in the Conference come season end, and Oklahoma State looking to make it into March Madness, it should be a tight encounter.