Big 12 News
Domestic Violence Charges Against Chris Beard Dropped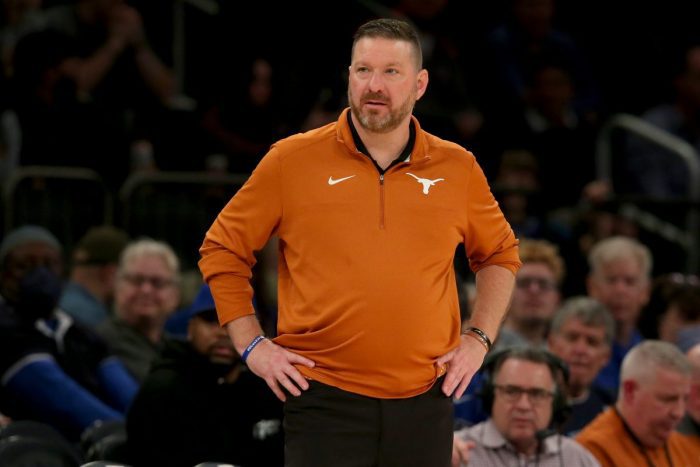 The domestic violence charges that were filed against Chris Beard in mid-December have been dropped on Wednesday, as the Travis County District Attorney's office announced.
District Attorney Jose Garza announced that the case against Beard was dropped after his office determined that the felony offense could not be proven beyond a reasonable doubt.
"Our office takes all domestic abuse cases seriously to ensure justice for the victims," Garza said. "In every case, we are obligated to evaluate the facts and evidence and do our best to reach and outcome that will keep the victim and our community safe."
On Dec. 12, Beard was suspended indefinitely after reports surfaced that he had been arrested for assaulting and strangling a woman, who turned out to be his fiancée. "The University takes matters of interpersonal violence involving members of its community seriously," the university said in a statement at the time.
Then, on January 5, Texas fired its head basketball coach due to the felony charges that stemmed from the alleged incident.
"The University of Texas has parted ways with Chris Beard," Texas athletic director Chris Del Conte said in a statement. "This has been a difficult situation that we've been diligently working through. Today I informed Mr. Beard of our decision to terminate him effective immediately. We thank Coach Rodney Terry for his exemplary leadership both on and off the court at a time when our team needed it most. We are grateful he will remain the acting head coach for the remainder of the season. We are proud of our student-athletes, coaches and staff, who throughout this difficult time have continued to make us proud to be Longhorns."
Furthermore, Texas sent a letter to Beard's attorney following his termination that stated that Beard "does not understand the significance of the behavior he knows he engaged in."
Since Beard's incident, the Longhorns basketball team has gone 13-5 and ascended into a tie for first in the Big 12 with an overall record of 20-6.
No. 6 Texas will get a chance to build on its excellent Tournament resume when they host arch-rival Oklahoma on Saturday.