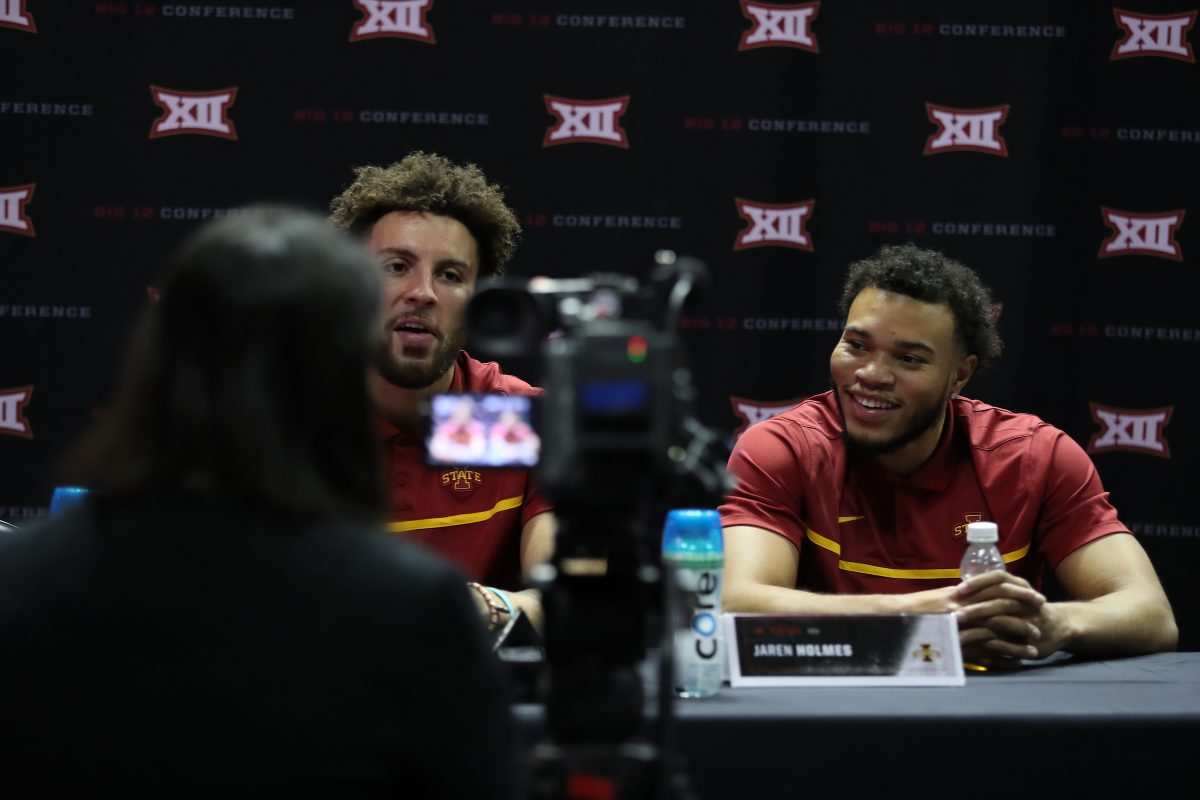 TCU and Iowa State will face each other on Wednesday and it's the only Big 12 game in the Draft Kings Daily Fantasy Sports pool for men's college basketball.
This season, when Big 12 games are part of the pool at Draft Kings, I'll provide my recommendations based on the lineup I'm playing that day. In this case, the recommendations are for a Classic game, which features eight players — three guards, three forwards, and two guards/forwards (utility). The lineup must contain players from at least two different games. The salary cap is $50,000.
The goal is to fill out a complete Big 12 lineup. With just one game and two teams, I'll take two players from each team and then fill out the lineup with players from the remaining games. But I'll take players from TCU and Iowa State first.
Here is Wednesday's lineup/recommendations:
Guards
Damion Baugh, TCU ($7,900), Jaren Holmes, Iowa State ($6,800); Boo Buie, Northwestern ($8,100)
With Mike Miles Jr. injured (he's questionable), the load has fallen to Baugh and he's delivered some of the Horned Frogs' best numbers during their three-game losing streak. He's averaging 30.1 fantasy points per game now and he's the one guard I would trust to overcome Iowa State's stifling defense.
There are plenty of good options at guard for Iowa State, but I'm going to grab Holmes. My guess is that if Miles doesn't play, Shahada Wells will defend Holmes. I think that's a good matchup for Holmes. If Baugh defends him, I'm a bit more reticent.
I'll grab Buie, who is on a tear for Northwestern right now and has outplayed his 29.7 fantasy average in each of his last two games.
Forwards
Emanuel Miller, TCU ($6,800), Aljaz Kunc, Iowa State ($5,200); N'Faly Dante, Oregon ($7,800)
Miller is the one effective and consistent forward that TCU has right now. If Eddie Lampkin can play more that would take some heat off of Miller. Even if he can't, Miller is the player that can get you 30 fantasy points on TCU's frontline.
I'm going to buy low on Kunc, who is starting to round into form and is coming off a 20-point fantasy game against Oklahoma State. If he starts getting his 3-point shot going, he'll be hard to defend and he'll stretch TCU's defense out, which will help everyone.
Dante has been remarkably consistent in his last five games, averaging nearly 26 per game. But he has a great matchup against Washington and he could go off.
Utility
G Cole Bajema, Washington ($4,400), F Kamani Johnson, Arkansas ($3,000)
From here I have to find cheap points. Bajema has scored at least 20 fantasy points in three of his last five games. Johnson was the best option for the minimum salary.
–
Scoring system: Point: +1 Pt; Made 3pt Shot: +0.5 Pts; Rebound: +1.25 Pts; Assist: +1.5 Pts; Steal: +2 Pts; Block: +2 Pts; Turnover: -0.5 Pts; Double-Double (Max 1 Per Player: Points, Rebounds, Assists, Blocks, Steals) +1.5 Pts; Triple-Double: Max 1 Per Player (Points, Rebounds, Assists, Blocks, Steals): +3 Pts
You can find Matthew Postins on Twitter @PostinsPostcard