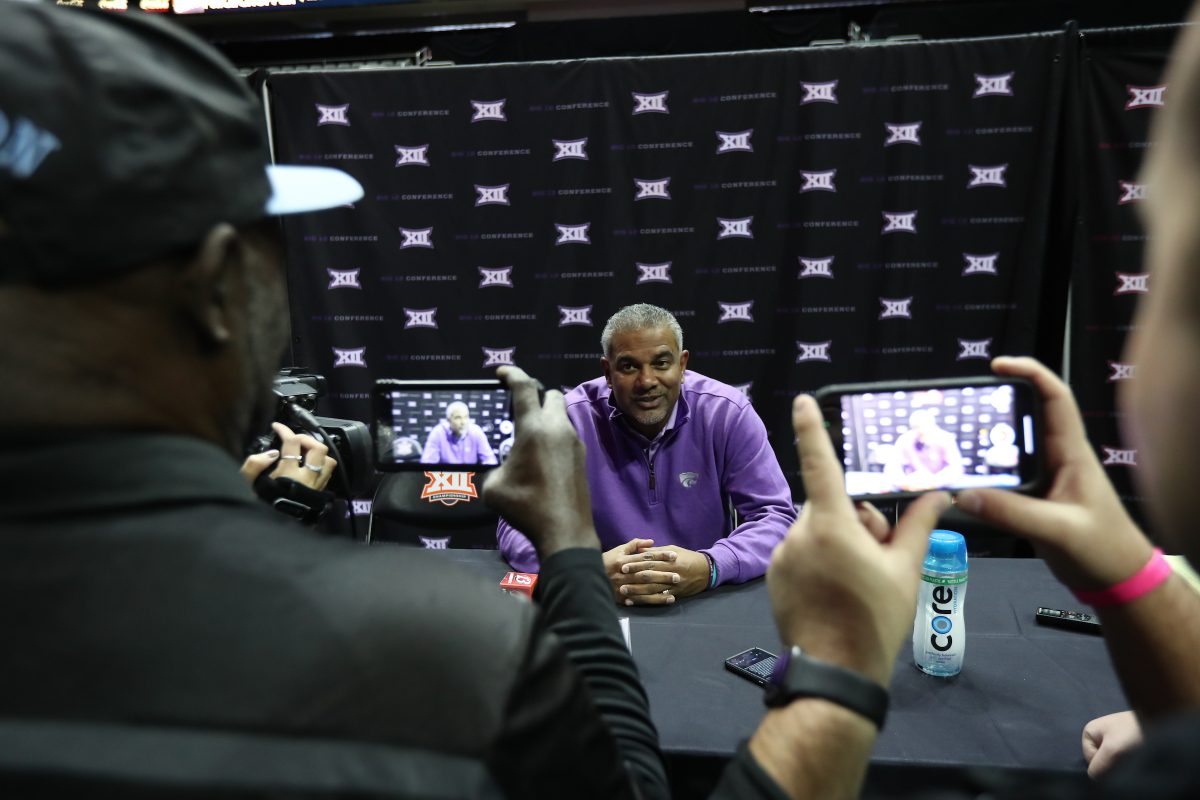 Jerome Tang is one of the most likable and entertaining coaches in the entire Big 12 conference. From jumping into the stands to Wabash with K-State fans after home wins, hanging out with students on campus, to inviting all of Manhattan to support his team, Tang is special.
Jerome Tang Tweeted a video of himself sitting in the stands of Bramlage Coliseum reminding K-State fans that wheat is better than corn, poking fun at the Iowa State Cyclones.
Tang's message to K-State fans can be seen below.
Tang posted the video with a caption showing off a wheat emoji followed by a greater than sign, ahead of a corn emoji.
"K-State family, I'm here in Bramlage, thinking about Saturday at one o'clock, we take on the Cyclones. I learned during the football season that wheat is better than corn. I'm just going to tell you, playing at home is different than playing on the road. So I promise you, if we can get this section filled, my favorite sections, and get my people up in here, Saturday, my fellas are going to bring it. We need your help. EMAW."
Tang's call to action for Wildcat fans was to pack the octagon of doom on Saturday when the 19th-ranked Cyclones take on the 12th-ranked Wildcats. K-State has found themselves in a slump after losing to Oklahoma and Texas Tech in back-to-back weeks, beating the Cyclones would help Tang's group confidence level skyrocket.