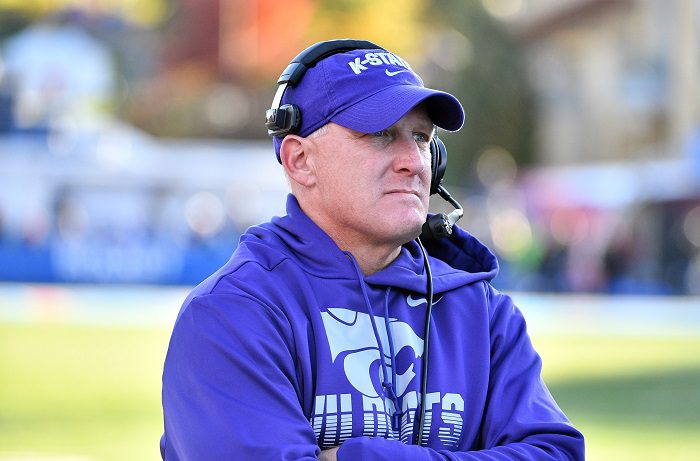 The defending Big 12 champion Kansas State Wildcats announced their decision to hire Matthew Middleton as wide receiver coach on Thursday morning.
Middleton is a former FBS assistant coach who spent the previous five seasons as the wide receivers coach at Kent State. Middleton graduated from Bonner Springs High School and played football at Ottawa University shortly after. His coaching career started with the Braves and Middleton got into coaching as the wide receivers coach for one season.
Head coach Chris Klieman spoke on the addition of Middleton to the coaching ranks by saying, "We are excited to have Matthew, his wife Jenna and their four children join the K-State family. He is an energetic coach who will jump right in and develop great relationships with our receivers, the offensive unit, and the team as a whole. He has experience developing wide receivers into great football players and phenomenal young men, and his ties to the state of Kansas and the ability to bring him back home were added bonuses."
Middleton has found success at every program in his 15-year tenure that started at Ottawa University and spans through his new job at K-State. Middleton spent the 2008 season at Ottawa as the wide receivers coach then coaches the receivers and returners at Omaha University in 2009-2010. He then spent one season as the wide receivers and returners coach at Chadron State University before spending one season (2012) with the Kansas Jayhawks.
Middleton will get a chance to lead the receiver group during the offseason and their first test will be on September 2nd against Southeast Missouri State in Manhattan.