Big 12 News
Texas F Brock Cunningham Will Return in 2023-24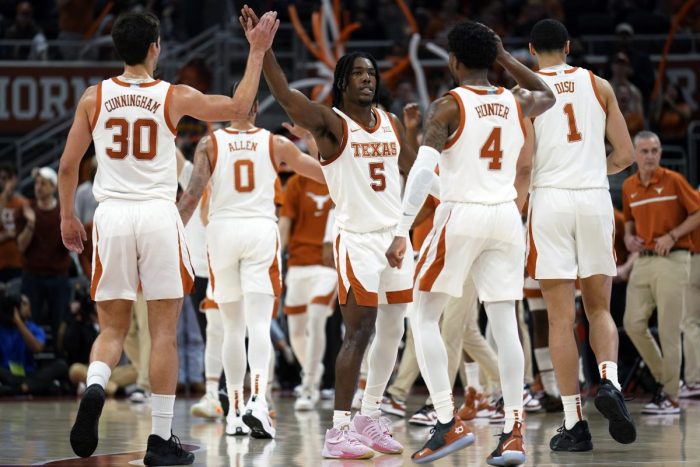 Texas is having one of their best seasons in recent memory in Big 12 basketball this season and received some great news following Monday's upset loss to Texas Tech about one of their longest-tenured players.
Texas forward Brock Cunningham announced that he will be returning to Texas for his sixth and final year with the longhorns following the conclusion of the 2023 season.
Cunningham is able to return to Austin because of the extended eligibility due to the COVID year for athletes as well as Cunningham's redshirt season. The senior is currently providing key minutes for the Longhorns, and while he may not be lighting up the stat sheet, he has been one of Texas' driving factors in defensive battles in the Big 12.
Cunningham is averaging career bests in scoring, rebounding, minutes played, and field goal percentage this season with 4.8 PPG, 3.3 RPG, 17.4 minutes, 49.4% from the field.
The Texas Longhorns have a bounce-back game on the schedule against the Oklahoma Sooners in Austin on Saturday in a game that the Longhorns need to take amidst a tough week in the Big 12 conference. Other matchups featuring Big 12 title contenders include fifth-ranked Kansas vs ninth-ranked Baylor, and 12th-ranked K-State vs 19th-ranked Iowa State.