Trending Now
Big 12 to Land 'Corner Schools' if Pac-12 Breaks Up Amid Media Rights Issues: Report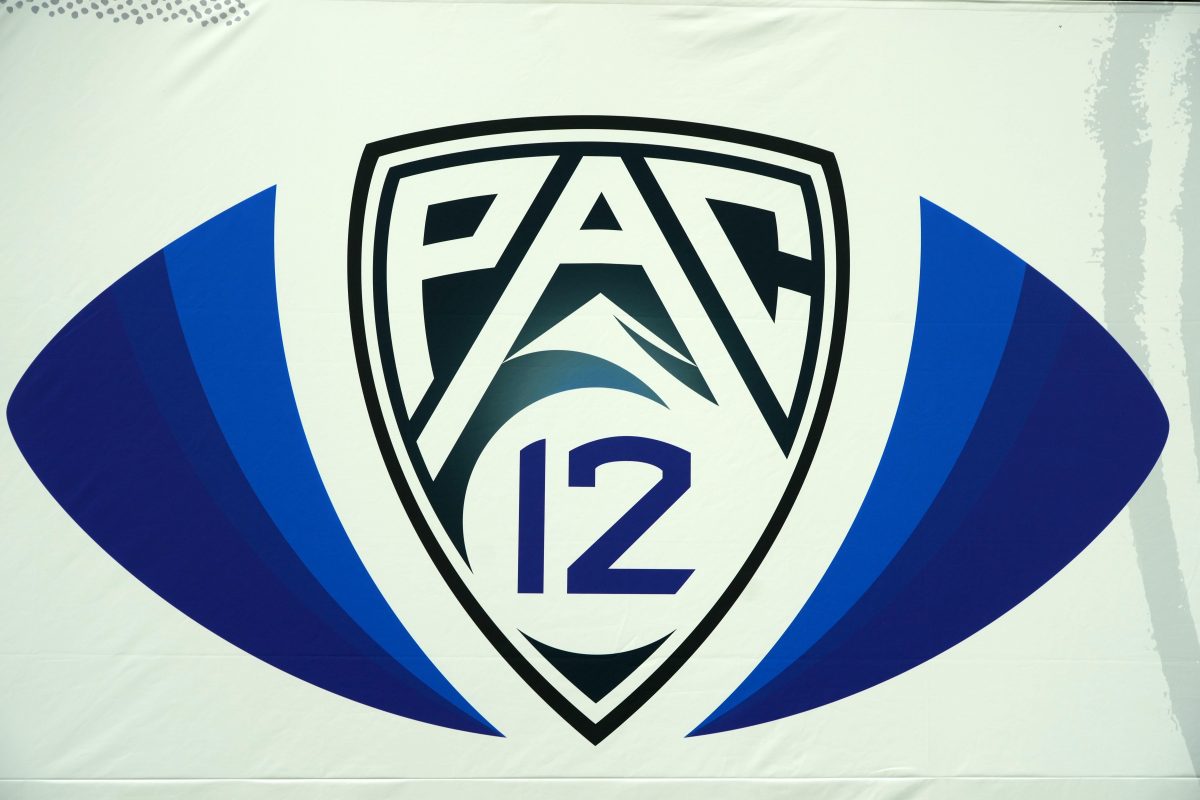 There's been much discussion about the uncertainty of the Pac-12 Conference given its potential issues in securing an adequate media rights deal with a legitimate television network.
FOX is out.
CBS and Turner are too.
ESPN is reportedly offering well below what the Pac-12 feels it is worth.
Amazon and Apple seem like the most likely suitors, but they offer a streaming-only platform that many football fans haven't fully embraced yet.
So, after five months of negotiations, where does the Pac-12 stand? Well, it might not be for much longer if you ask some.
CBS Sports' Dennis Dodd isn't sold on the idea that the Pac-12 is doomed, but he also isn't buying into the sunshine and rainbows that commissioner George Kliavkoff would have you believe.
"Multiple sources tell CBS Sports the league is struggling to match its desired value for its 10-team league (south of $400 million annually, $40 million per school) following the departures of USC and UCLA to the Big Ten," Dodd writes.
He also says that industry sources feel that a deal between Amazon/ESPN and the Pac-12 is more likely than a dissolution of the conference, but those same sources talk about the conference crumbling as a possibility as well.
"A college landscape without the Pac-12 has become a storyline worth considering, though a break-up of the 107-year-old league isn't particularly likely," Dodd writes.
"Industry sources still project a media rights deal split between ESPN and Amazon for the embattled conference. However, dissolution of the Pac-12 is being talked about openly in those same industry circles as a potential consequence if the league does not wrap up its new deal soon.
"The fact that it could happen in these tenuous times is enough to project what the process might look like."
So, what if it does fall apart? What if the Pac-12's joint statement was the facade that we all suspect it to be? Well, according to Dodd, the Big 12 might be the main beneficiary of the Pac-12's demise.
In his explanation, Dodd says that the four "corner schools," Arizona, Arizona State, Colorado, and Utah, would make their way to the Big 12, and gave a wonderful explanation of why it makes sense.
"Arizona, Arizona State, Colorado, and Utah have been Big 12 targets, in some form, since USC and UCLA announced plans last summer to leave fo the Big Ten," Dodd says.
"That interest has picked up considerably with the Pac-12 appearing even more vulnerable. Yormark wants to have membership in the Pacific Time Zone. That would make the Big 12 the only conference to have members across all four time zones.
"Adding the Four Corners schools would also make the Big 12 the third conference with 16 members joining the SEC and Big Ten.
Arizona would enhance the Big 12's basketball reputation. (Gonzaga is in consideration as a basketball-only member.)
Arizona State is one of the biggest sleeping giants in the country playing in the nation's 11th biggest market (just outside Phoenix).
Colorado is a former Big 12 member, achieving its greatest success in the league in the old Big Eight. Deion Sanders at CU is a walking, talking marketing executive. Whatever he accomplishes, it can't hurt viewership.
Utah (along with Oregon) is arguably the Pac-12's strongest remaining football program. It would also give BYU a travel partner.
In essence, adding those four schools would create more Big 12 content in more time slots. Such an expansion might reflect what the Pac-12 is worth right now. If the Big 12 expands, its contract states new team(s) would get 63% of pro rata revenue from ESPN (approximately $20 million annually). If that's what compels those schools to move, what does it say about the current worth of the Pac-12?
Big 12 commissioner Brett Yormark has been vocal about his interest in expanding west and is reportedly in talks with Fresno State as well. Could we be watching this slowly unfold in the Big 12's favor? It's too early to tell at this point, but things certainly seem to be trending in a positive direction.