Trending Now
Erik Stevenson on ACC: 'Nobody in That League' Could Play in the Big 12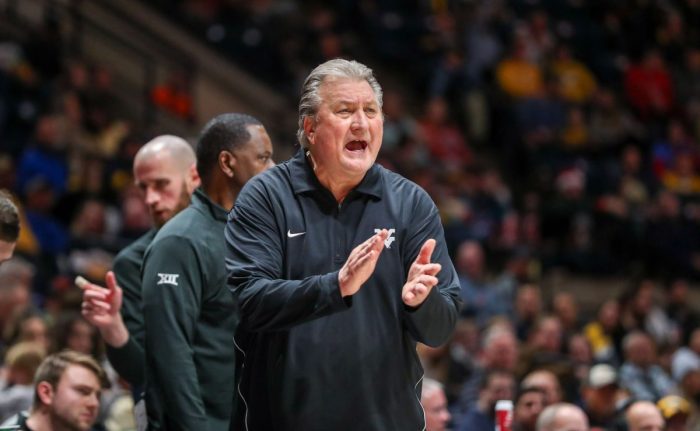 The Big 12 is the most competitive basketball conference in the nation which leaves many fans to speculate about how other teams would fair in the Big 12.
West Virginia guard Erik Stevenson, a seasoned veteran who has spent five seasons playing in the AAC, the Pac-12, and now the Big 12 Conference had some words about a conference in close proximity to his current school, saying this about the ACC.
"Nobody in that league could play in [the Big 12]."
Stevenson and the Mountaineers have had a turbulent season which has had seen highlights like upsetting 11th-ranked Iowa State and 14th-ranked TCU, and lowlights like losing to fifth-ranked Texas by 34 points.
While many look at these scores and wonder how unpredictable each team in the conference may be, it speaks to the volume of competition among Big 12 teams. Stevenson has spent plenty of time in the AAC with Wichita State, and in the Pac-12 with Washington.
Stevenson's words make for an interesting headline but it may add a bigger target on the backs of West Virginia. Huggins' group is approaching a winnable game against Texas Tech despite the fact that Tech has upset Kansas State and Texas in back-to-back games. The matchup between the Red Raiders and the Mountaineers tips off on Saturday, February 18th at 12:00 PM CST.