Big 12 News
New Oklahoma Law Could Boost OU, OSU NIL Funding Opportunity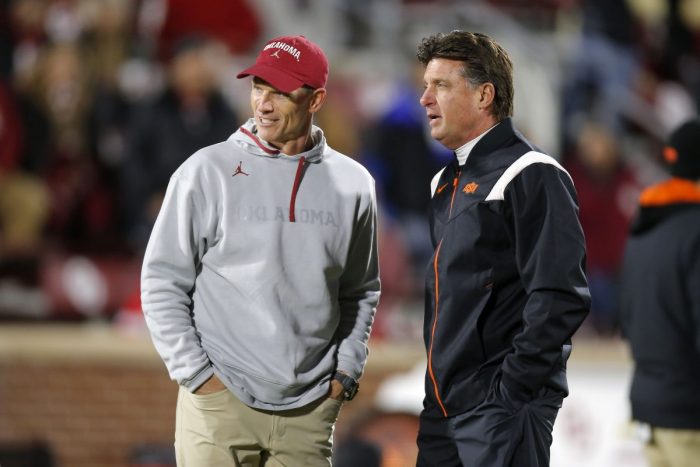 Booster clubs are an integral part of collegiate athletics, and in a recent law proposed by the Texas A&M Aggies, booster clubs could become even more desirable among players and staff.
Oklahoma state senators Greg McCortney and Shane Jett introduced a bill that would expand upon student-athletes' abilities to profit from their name, image, and likeness. The bill is more lenient on professional representation, eliminates restrictions on compensation, defines professional agreements, and allows universities to support or enable NIL activities from third parties per On3 NIL.
John Holden, an associate professor at Oklahoma State University told On3 that, "The bill gives a lot of power to the schools, which is important. I would personally advocate for repealing all these laws and letting institutions set the policy. But at least with respect to this provision, it will effectively achieve that end."
In the event that the bill is approved, several Oklahoma schools will have a major selling point ahead of other state schools. It's hard to imagine that this wouldn't have a drastic impact on recruiting as students would have much more opportunity for bigger NIL deals.
While nothing is set in stone yet, Oklahoma schools would benefit massively from the addition of the bill. With the University of Oklahoma already having the third-best recruiting class in the 2023 class, the improvement of NIL opportunities could be what the Sooners need to jump Alabama and Georgia in the next few recruiting seasons.