Big 12 News
Peyton Bowen Would Be at Oregon if Not for a 'Paperwork Issue': Report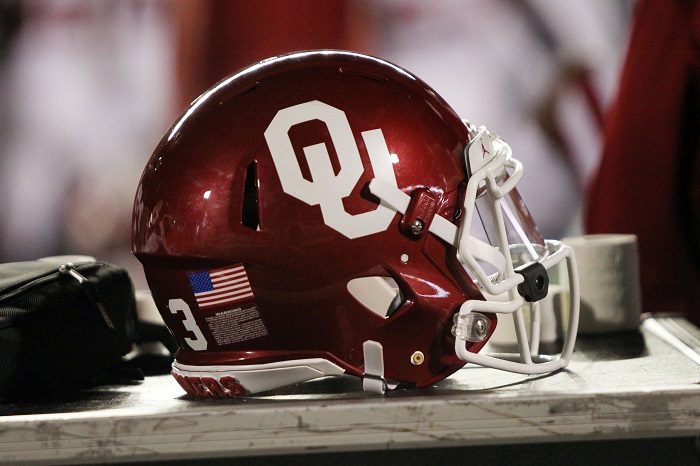 By the sounds of it, the Sooners are even luckier than we thought to have five-star safety Peyton Bowen on campus. A shocking new detail has emerged about his decision between Oklahoma and fellow suitors Oregon, who he inked with on Signing Day, and Notre Dame, where he was a longtime commit.
"I sent [the letter of intent in] but we didn't put the a.m. or p.m. on by accident," said Bowen, in an interview with the Tulsa World. "So I should be there right now, honestly. I wrote the time, but didn't write a.m. or p.m. by it."
In a last ditch effort to still bring Bowen to the Pacific Northwest, Oregon followed up with and asked him to make the paperwork official. However, the former Denton (Texas) Guyer standout never did, and instead elected to sign with the Sooners two days later, according to the Tulsa World's report.
"It was very hectic and cloudy," Bowen said. "The situation I was in, there was sometimes where I was like 'I'm all in on this.' And I was like 'Whoa,' really like second thoughts and overthinking.
"I made a decision of where I would feel the most comfortable, and that's ultimately what led me here."
In choosing Oklahoma, Bowen joins up with his highly-touted high school teammate and five-star quarterback Jackson Arnold. The two had thoughts of possibly playing together again at the next level, and that's just the case.
Bowen brings to Norman the nation's No. 16 overall ranking, No. 2 rank at safety and No. 3 mark for prospects in the Lone Star State, with a 0.9908 rating, according to the industry-generated 247Sports Composite. Per 247Sports, he's the country's No. 57 overall player, No. 3 safety and No. 9 player in the Lone Star State, with a four-star and 96 rating.
Bowen was one of 25 newcomers who head coach Brent Venables made available to the media Thursday afternoon. The extensive session lasted more than four hours.